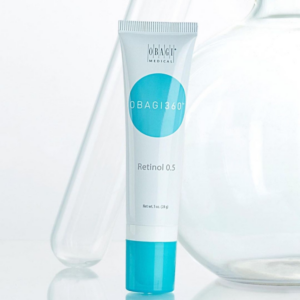 As you mature and your body's collagen levels decrease, it's totally normal to start to see fine lines and wrinkles develop. However, with a few simple changes to your skincare routine, you can stop wrinkles before they become too deep or even prevent them from forming altogether.
Once fine lines and wrinkles have formed, it can be tough to make them go away completely but by using specific products which target anti-ageing concerns, you can reduce their appearance.
In this article, you will find out what causes skin ageing and why you need retinol in your skincare routine.
What Are The Benefits Of Retinol?
Retinol is deemed a holy grail product within the skincare community for the amazing benefits it can have on your skin. It is also considered to be one of the most effective anti-ageing ingredients in skincare!
Around the age of 25, your collagen and elastin levels gradually start to decrease, and your body's natural skin cell turnover process slows down. For many of us, this is when we will start to see the effects of ageing on our skin.
Cue the retinol… With its outstanding ability to boost cell turnover, retinol unlocks your skin's true potential, revealing beautifully youthful, clear and radiant skin. Because of its ability to deeply exfoliate the skin, with regular use, retinol improves the appearance of everything from fine lines and wrinkles to dark spots and hyperpigmentation!
How To Start Using Retinol
There's a lot of information online about using retinol. Should you use it? When? How? It can be really confusing and might even have stopped you using retinol at all. Let's simplify all the talk.
Retinol can be known for being harsh on your skin but when used correctly you can reduce the sensitivity caused by the skin rejuvenating itself. It is common to experience some flaking of the skin – this is just the retinol shedding away any excess dead skin cells!
You should make sure to wear the correct sun protection every day as retinol can cause your skin to be sensitive to the sun's UV rays. We'd also recommend that you use retinol within your nighttime skincare routine, to allow the ingredients to get to work without interference from the sun.
The OBAGI360® Retinol 0.5 is the perfect way to introduce retinol into your skincare routine. It is a beginner-friendly retinol cream that helps to improve your complexion and smooth uneven texture, leaving your skin glowing and clear.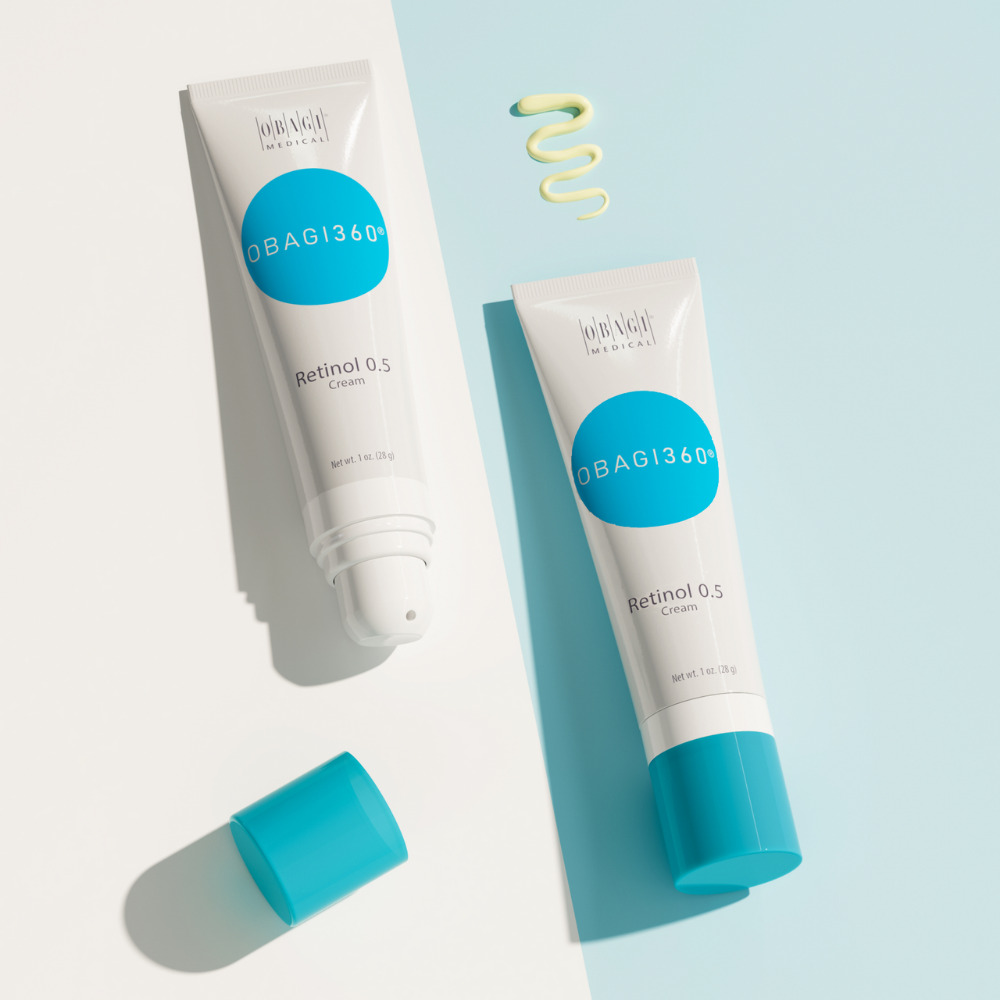 It has been formulated to gradually release the retinol into the skin for minimal irritation. It works by gradually releasing entrapped retinol into the skin (which helps to minimise any irritation that would usually occur) and increasing your skin's cell turnover. This allows the retinol to effectively reduce the appearance of fine lines and wrinkles, as well as aid in preventing further skin damage and ageing.
What makes this retinol truly special is its nourishing Shea Butter and Chamomile Extract, which help to prevent inflammation whilst also hydrating your skin, reducing redness and flaking.
Should You Use Retinol?
Dermatologists rave about retinol, and for good reason. Its ability to totally transform the skin and keep it looking radiant and youthful is why it has become the skincare industry's worst kept secret.
But if you're scared of introducing retinol because of its risk of sensitivity of the skin, opt for a gentle product, like the OBAGI360 Retinol 0.5. Introduce it gradually into your routine, only use it at night, ALWAYS wear an SPF in the daytime, and you'll be too busy glowing to wonder why you didn't start using it sooner.