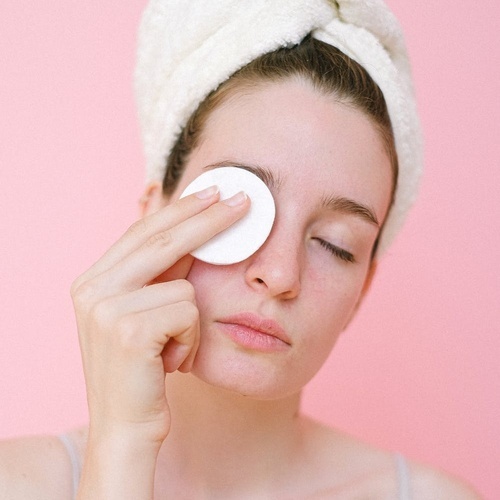 The cause of rosacea is unfortunately still unknown but what we do know is that it is one of the most annoying and sometimes even painful skin conditions. Rosacea is a skin condition that is very common and can be identified by redness in the face, most often on the cheeks, nose and chin. Whilst genetics can play a role in rosacea, your immediate environment can also influence rosacea flare ups.
If you struggle with this skin condition, you may know that it's common for rosacea to flare up during the colder winter months. But also stress, alcohol, spicy foods or some medicine can trigger rosacea. It's important to know what your skin needs and more specifically, what you should stay away from. If alcohol is a huge trigger for you, you may want to reconsider that fourth glass of wine on a Saturday night, knowing that your rosacea will be at a peak on Sunday as a result.
What triggers rosacea flare ups?
Rosacea can be triggered by many factors and both the triggers and severity of them can differ per person. The biggest factors that can set off a rosacea flare up are:
Foods, such as yogurt, cheese, chocolate, eggplant, avocado, spinach and spicy foods;
Beverages that either contain alcohol or are hot, including coffee, tea and hot chocolate;
Emotional triggers such as stress and anxiety;
Weather influences, such as the sun, but also the cold and strong winds;
Hot baths and saunas;
Medical conditions such as menopause, chronic cough or caffeine withdrawal syndrome;
Skincare products that contain alcohol, witch hazel or fragrances;
Whilst it can be easy to stay away from certain foods and avoid hot baths and saunas as much as you can, we cannot simply run away from seasonal changes. Now that the winter is approaching quickly or settled, rosacea sufferers are likely already scared of the cold and strong winds ruining their skin again. Skincare products have been noted down as one of the triggers for rosacea flare ups, but did you know that there are rosacea skincare products that will actually help to soothe your skin?
Best products to soothe rosacea flare ups
If you find your skin being extra red and sensitive due to a flare up, it can help to use the right skincare products for your skin. Rosacea skincare is gentle and doesn't contain alcohol or any other harmful ingredients to your sensitive skin. Pure Obagi offer a rosacea skincare range that include moisturisers, gentle cleansers and sun protection. With sensitive skin, it's important to use gentle products that soothe, heal and protect your skin from further damage caused by external factors such as the sun.
One of the best products for rosacea sensitive skin is the Obagi Daily Hydro-Drops™ Facial Serum. This serum is actually known to be suitable for all skin types, even the most sensitive skins. As the serum uses gentle ingredients, it is perfect to use if you have rosacea. Obagi Daily Hydro-Drops™ is hypoallergenic, dermatologist and ophthalmologist tested and is excluded from emulsifiers. The hydrating serum is perfect to use during rosacea flare ups and will help your skin to soothe and feel refreshed.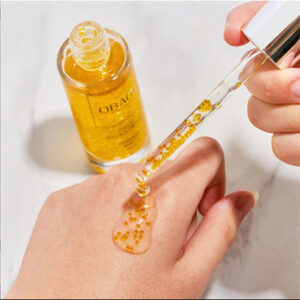 Obagi Repair Foundation Kit
We have composed a skincare kit that is perfect for those struggling with rosacea: the Obagi Repair Foundation Kit. This skincare kit contains three gentle but effective products that will help to soothe, heal and protect your skin throughout the day. Cleanse your skin with the Obagi Nu-Derm Fx® Gentle Cleanser which contains naturally-derived ingredients your skin will love, including aloe, mango butter and glycerin. A cleanser helps to get rid of any built up makeup and dirt on your skin and preps your skin for your next step in your skincare routine. Next, the Obagi Hydrate® can be used to thoroughly moisturise the skin. The moisturiser is hypoallergenic and won't block pores, which makes it rosacea proof. Finally, the kit contains Obagi Sun Shield Matte™ Broad Spectrum SPF 50, a sunscreen with a non-greasy formula that keeps your skin protected from UVA and UVB rays during the day. Protecting your skin from environmental aggressors such as sunlight is crucial during rosacea flare ups.