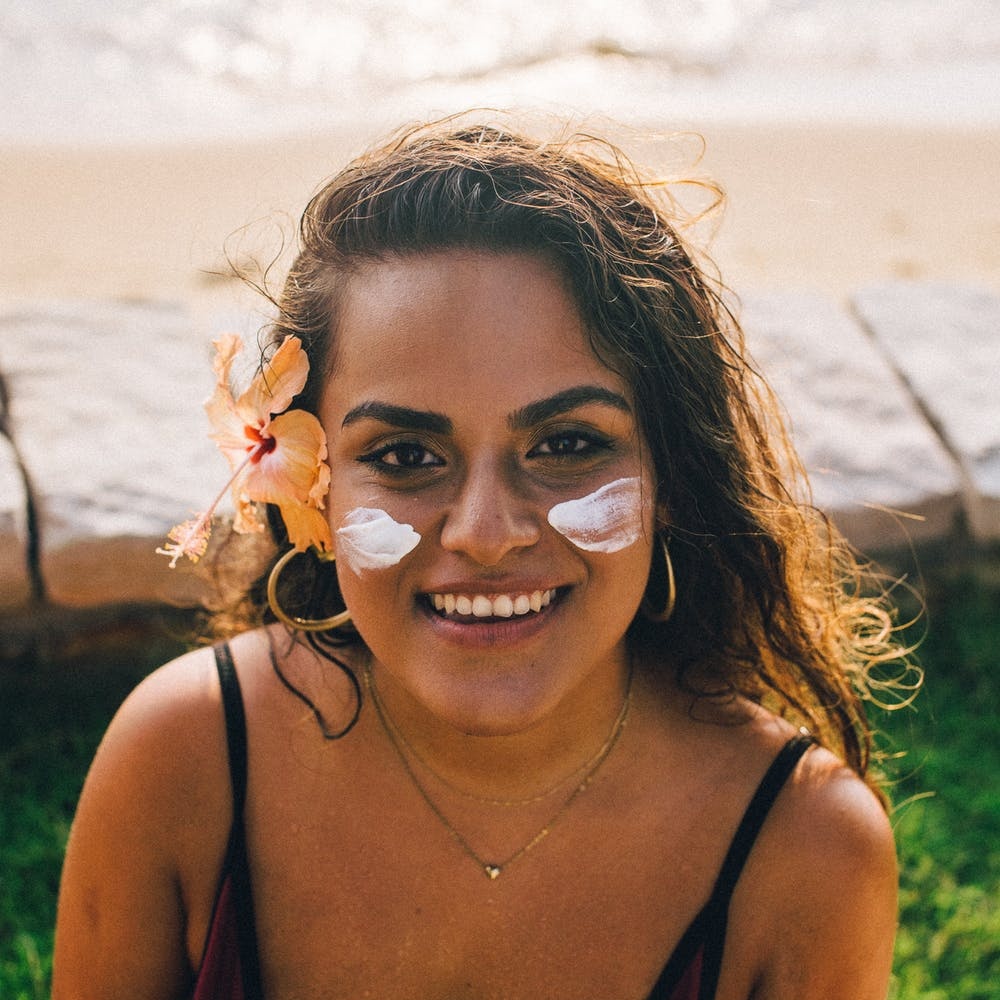 Summer is one of the best times of year! You can go outside and enjoy the sunshine, swap your jumpers for t-shirts and trainers for sandals. However, along with all the benefits of the warmer weather, the sun can bring about a whole host of issues, from skin damage caused by UV rays that can lead to premature ageing or even, skin cancer. On top of that, you may find that your skin is more likely to suffer from breakouts and dryness.
Does this mean you should avoid the sun? Of course not, instead you just need to make some changes to your skincare routine so that you can enjoy all of the summer without having skin issues.
Why Is Skincare So Important In The Summer?
All year round you have to be mindful of the seasons and how they can affect your skin, each season comes with its set rules of skincare. When summer comes around you may need to swap out some of your products to adjust to the warmer weather, to make way for what your skin may need for the season.
Whilst the heat in summer is amazing for going on long walks, this doesn't necessarily apply to your skin. The warm weather and the humidity can lead to bacterial infections due to sweating more, which in turn can clog your pores and possibly cause you to break out with more spots and blemishes than normal.
Also, in the summer, you may use air conditioning or even a fan to combat the heat, and in the winter a heater to stay warm, but both can leave your skin feeling dehydrated and uncomfortable. This isn't to say that you should stop using these, just modify your skincare to help balance out the effects. Your skin needs more hydration in the summer with the higher temperatures, and you can achieve this by using a hydrating moisturiser, and also making sure to drink your daily quota of water.
The sun is both your friend and foe. Spending too much time in the sun without protection can lead to a whole list of issues. The main one being you are not protected from the harmful UVA and UVB rays which can cause skin cancer, but by using an SPF you are limiting your risk and exposure. Also, too much time in the sun can lead to sun damage and premature ageing, two things we definitely want to avoid.
What Does The Summer Sun Do To Your Skin?
When you think of summer skin, you may have a picture of yourself glowing with a suntan. But too much exposure to the sun's rays can have adverse and sometimes even irreversible effects on your skin.
You will want to look for sunscreens that offer at least SPF 30 with broad-spectrum protection. That is why the Obagi Sun Shield™ Tint Broad Spectrum SPF 50, which is available in two variations; for cool/beige undertones and for golden/olive undertones, is perfect for use in the summer. It has been recommended by the Skin Cancer Foundation and can be used as your daily foundation, offering light coverage for marks and imperfections.
If you do not use SPF make-up, you are going out into the sun without any protection. You wouldn't go out in the rain without a coat, and the same applies to SPF on your skin. Don't go out into the sun without your sunscreen, as exposure to harmful UVA and UVB rays can lead to the risk of skin cancer. And don't be fooled, UV rays can still damage your skin when it's cloudy – so we advise you to apply an SPF every single day.
Most people think that their sunscreen will protect their lips, but lips lack melanin and have oil glands, making them more susceptible to sun damage, so make sure to use a specific SPF lip balm for the best protection.
Less is Sometimes More
Focus on going lighter with makeup, to avoid any clogged pores and also so that whilst your skin is protected you can still soak up that all-important vitamin D, which is amazing for supporting your immune system and your overall health. The Obagi Sun Shield™ Tint Broad Spectrum SPF 50, either Cool or Warm, is light enough to wear whilst out and allows you to soak up all that sunny goodness but will also give you the protection your skin needs.
When it comes to looking your best during the summer months, most of us want a fresh and radiant glow. This all starts with your skincare routine and more specifically how to clean your face properly to get rid of excessive sweat and dirt to leave you clean.
Start by massaging a small amount of your cleanser onto your skin with the Obagi Nu-Derm® Fx Gentle Cleanser, which will clean your skin of any dirt from the day, leaving your skin feeling fresh and smooth. Then rinse with warm water, and if you are wearing make-up, we recommend you cleanse twice, then rinse your face again and pat dry with a towel.
Keep Your Skin Hydrated This Summer
No matter the season, keeping hydrated is vital, and drinking water not only improves your overall health but also your skin.
Keeping hydrated is essential as your skin is the first thing to come into contact with the sun and warmer temperatures. You can help your skin from the inside out, as water plays a massive part in keeping your skin looking plump and radiant, since it keeps your cells hydrated, which can have a positive effect, causing fewer wrinkles.Also, for the warmer weather, you need a lightweight, hydrating moisturiser, and the Obagi360 Hydrafactor® Broad Spectrum SPF 30 is a two in one that will provide all-day hydration along with protection from the sun, leaving you feeling and looking fresh.