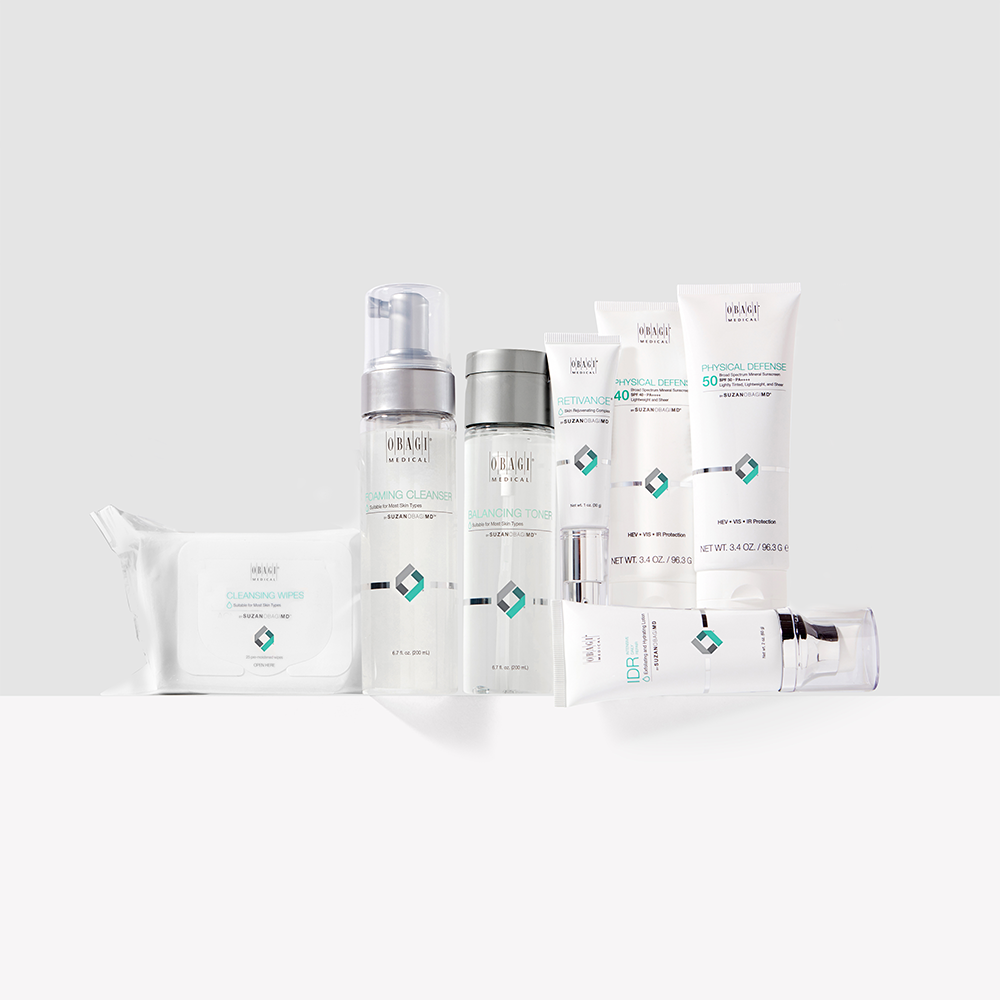 The SUZANOBAGIMD™ range has been formulated to cleanse, protect, and renew your skin with its unique line of scientifically formulated products, developed by Dr. Suzan Obagi herself.
SUZANOBAGIMD™ is ideal for those of you looking for simple, yet effective skincare products that are gentle on sensitive skin. Each product has been dermatologist tested, is hypoallergenic and non-sensitising. SUZANOBAGIMD™ products are deliberately made without parabens, synthetic fragrances or dyes.
With a combination of clinically-proven ingredients and antioxidants the SUZANOBAGIMD™ range, reveals healthier-looking, more radiant skin, by addressing common skin ageing concerns for all skin types, including:
Fine lines and wrinkles
Rough, uneven skin texture
Dull, lackluster complexion
Delicate and sensitive skin
TESTED
SUZANOBAGIMD™ products are all hypoallergenic, free of parabens and synthetic dyes, non-irritating, non-sensitising, and dermatologist tested making them suitable for sensitive and post-procedure skin.
3 STEPS
The SUZANOBAGIMD™ products have been developed to meet each of the following three steps for a simple but effective skincare routine: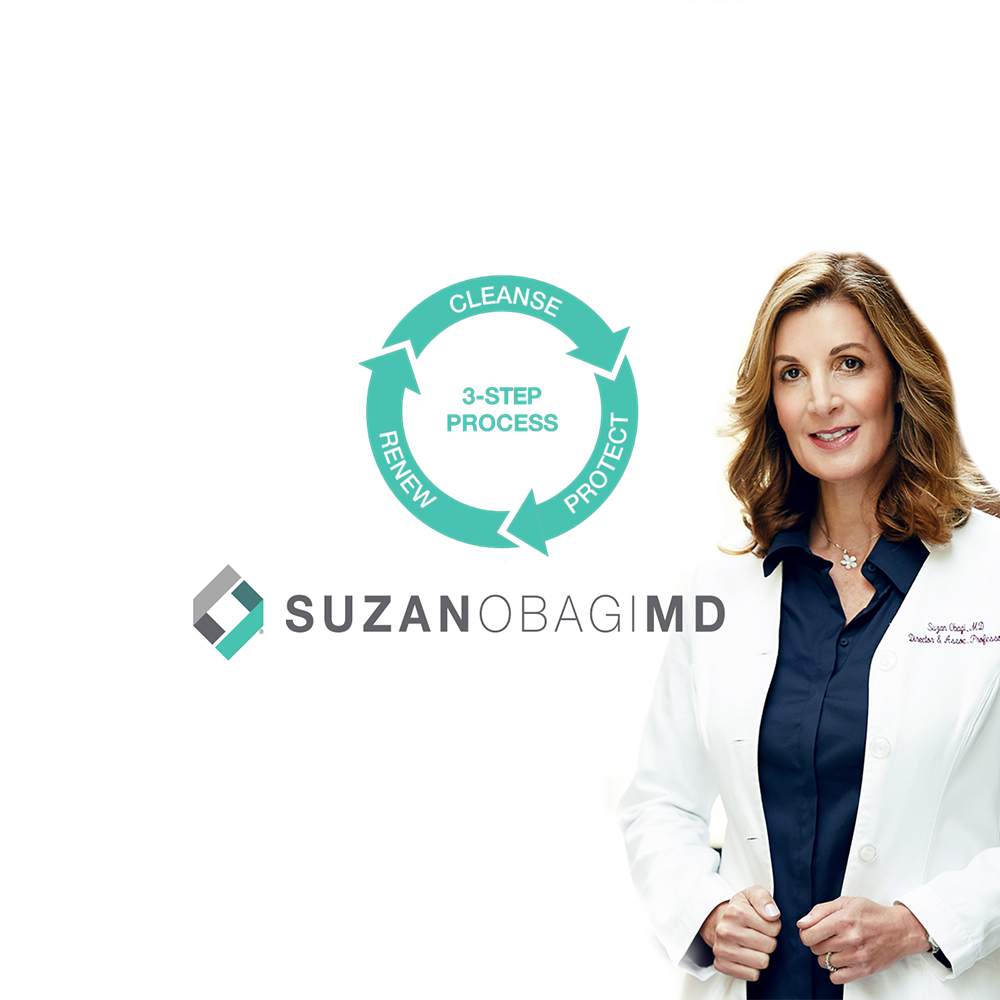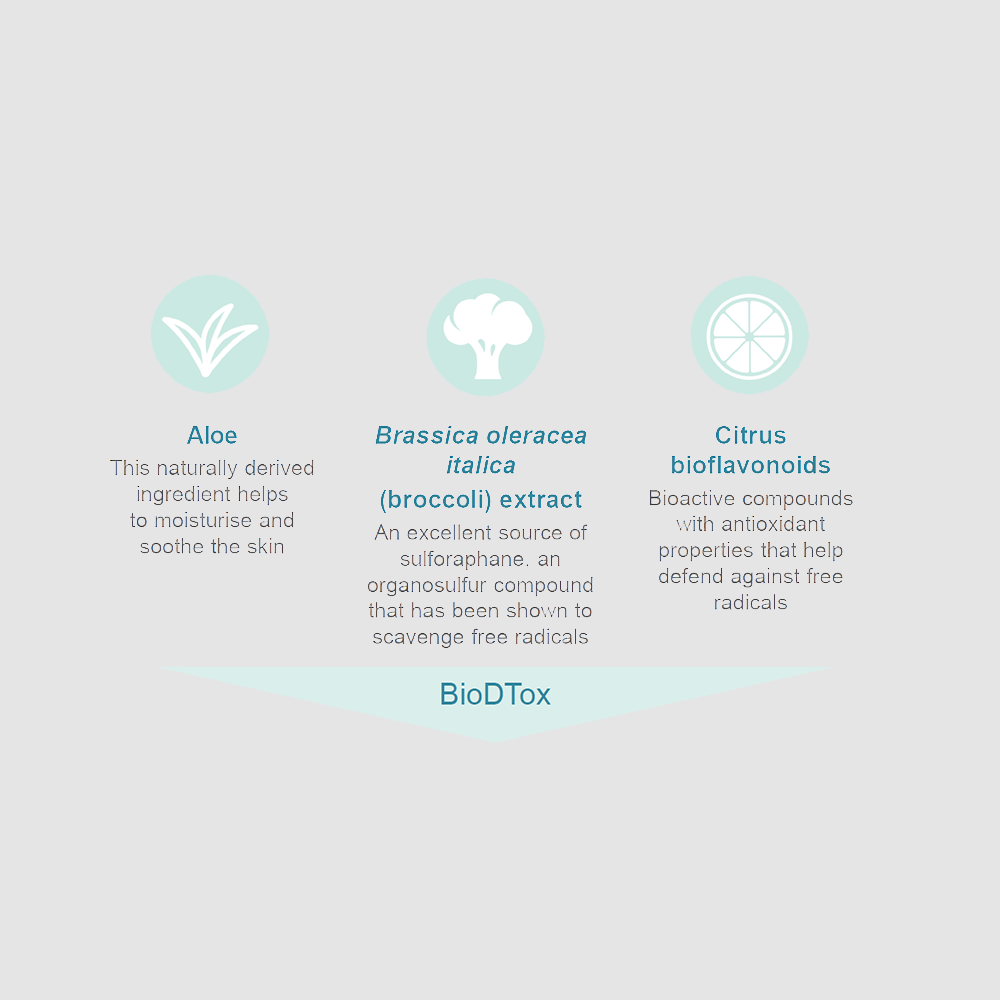 KEY INGREDIENTS
Individual products, within the SUZANOBAGIMD™ Line, use a range of key ingredients including:
Witch Hazel
Aloe Polyphenols
Brassica Sulforaphane
Citrus Bioflavonoids
Chamomile Extract
PHA's (polyhydroxy acids)
Learn more about these key ingredients featured in our blogs.
SUZANOBAGIMD

SKINCARE PRODUCTS
SUZANOBAGIMD™ Foaming Cleanser
SUZANOBAGIMD™ Balancing Toner
SUZANOBAGIMD™ On-the-Go Cleansing Wipes
SUZANOBAGIMD™ Intensive Daily Repair (IDR)
SUZANOBAGIMD Retivance® Skin Rejuvenating Complex
SUZANOBAGIMD

™

Physical Defence SPF40 – coming soon!
SUZANOBAGIMD

™

Physical Defence SPF50 – coming soon!