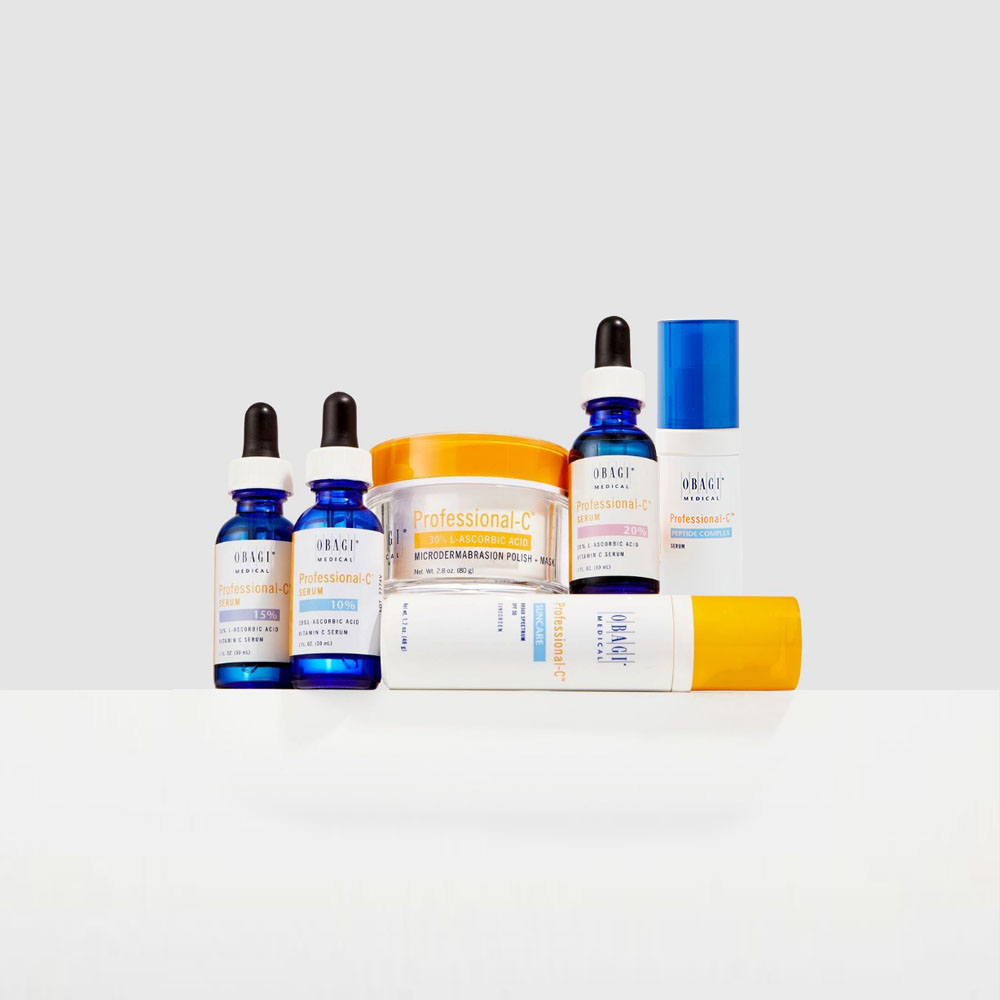 Vitamin C is one of the most popular ingredients in skincare thanks to its multitude of benefits.
Vitamin C in skincare promotes collagen production and diminishes the appearance of fine lines and wrinkles. Vitamin C is also an antioxidant, meaning it protects and defends your skin against the damage caused by free radicals and environmental factors including UV exposure. Vitamin C also boosts the effects of your SPF sun protection.
The Obagi Professional-C® Portfolio uses L-ascorbic Acid, the scientific name for pure Vitamin C, available in strengths ranging from 10% – 30% to suit various skin types.
Did you know? L-ascorbic Acid – the active form of Vitamin C – helps to calm and brighten skin whilst retaining moisture, giving you an instant glow.

VITAMIN C
What are the benefits of Vitamin C?
Prevents and reduces signs of skin ageing, such as fine lines & wrinkles
Protects against future damage caused by free radicals
Stimulates collagen production for firmer, more resilient skin
Brightens skin for a more even complexion

5 X BETTER
5 x better absorption of Professional-C® Serum 20% vs SkinCeuticals Serum 20.* 91% of Professional-C Serum users reported their skin appeared brighter and/or more hydrated.*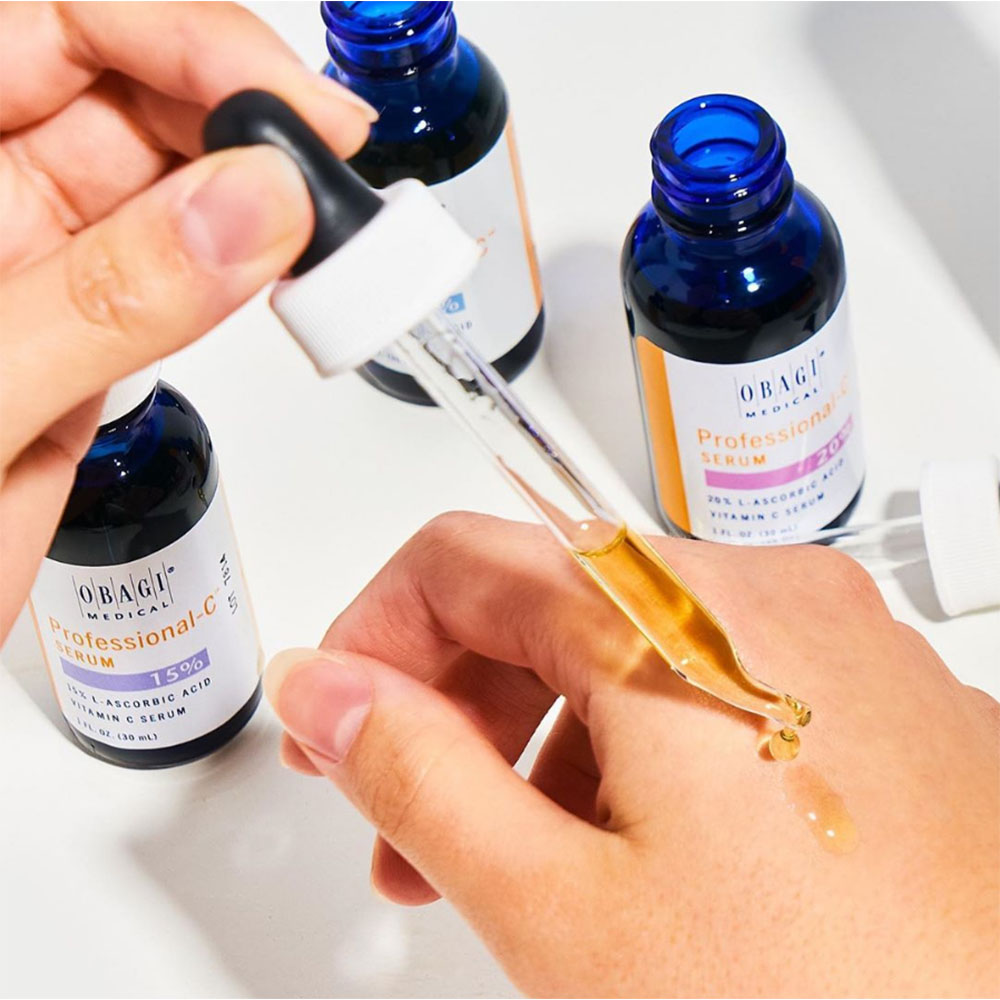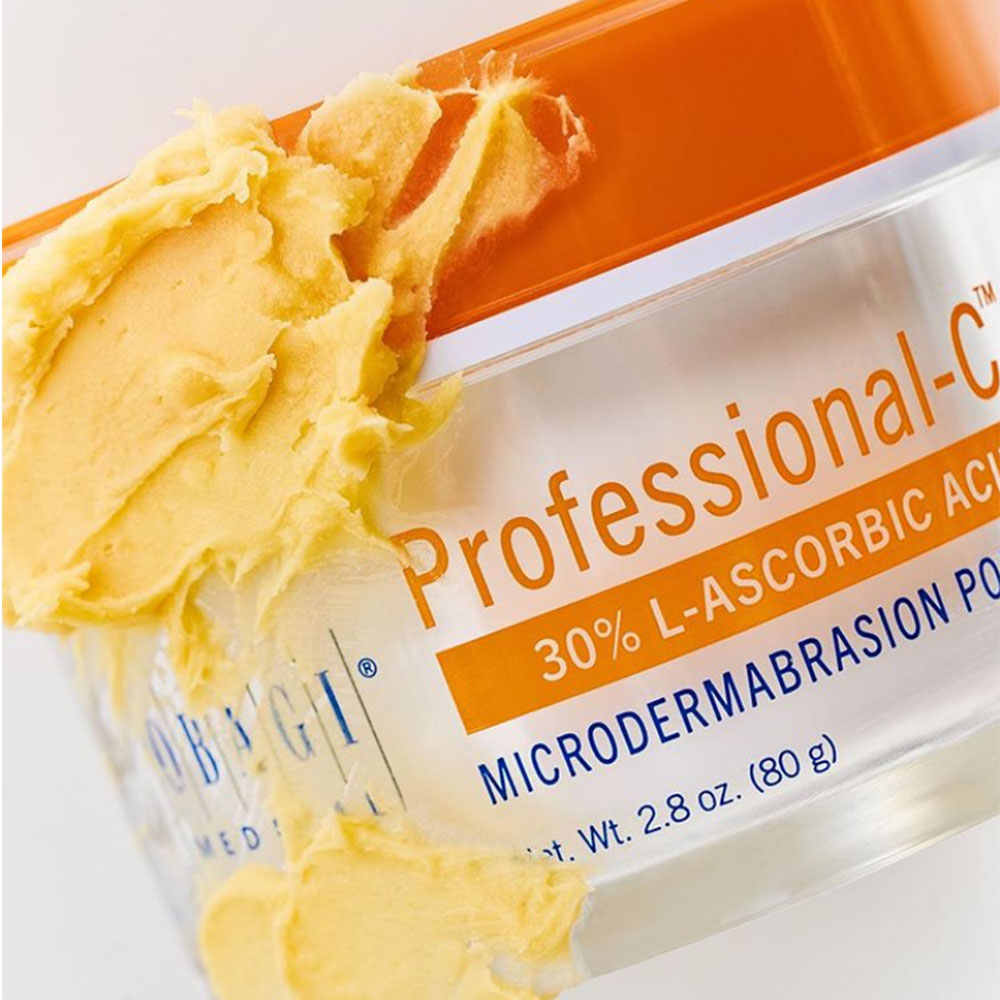 KEY INGREDIENTS
Professional-C® products use key ingredient L-ascorbic Acid in a range of strengths
10% suitable for sensitive skin types
15% suitable for most skin types
20% suitable for oily skin types
30% in

polish + mask

, rinse-off formula for use up to three times a week
Learn more about L-ascorbic Acid in our blogs
OBAGI PROFESSIONAL-C

SKINCARE PRODUCTS
Professional-C® Serum

10% L-ascorbic Acid (Vitamin C)

Professional-C® Serum

15% L-ascorbic Acid (Vitamin C)

Professional-C® Serum

20% L-ascorbic Acid (Vitamin C)

Professional-C® Microdermabrasion Polish + Mask

with 30% L-ascorbic Acid (Vitamin C)
Unsure if Obagi Professional-C® is for you? Ask our Medical Partners