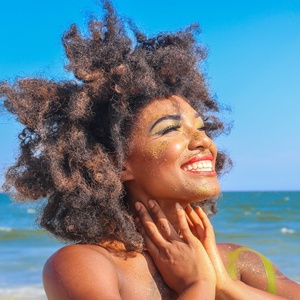 As the season transitions from the balmy, heady days of summertime into the darker, shorter days of autumn, the tendency to wear sunscreen might begin to wane. Why does this happen? It's mainly to do with the fact that there's less visible sunshine. If we can't see it, it's not there, or at least, some of us seem to think that's the case. In fairness, during the colder months, we're spending less time outside as well as covering ourselves up with more clothes. So, you'd be half forgiven for thinking that sunscreen isn't needed.
If you're serious about minimising the signs of ageing, don't cut this essential step out, particularly when it comes to facial sunscreen. Just because you can't see the sun doesn't mean that it's not there. Oh no no! It's still very much there, or at least its harmful UV rays are.
Did you know that the sun's rays are so powerful that they can penetrate through dense clouds and even through windows? Think about that next time you're staring out of the window, watching the world below go by. All the while, UVA and B rays are bathing your skin with their damaging radiation and activating your skin cells. It puts it in a different light, doesn't it?
Best SPF Under Makeup
Whether you like a tinted moisturiser with SPF or a separate sunscreen, you're in safe hands with Obagi° who, with their thirty-plus years of experience and expert ability, have created the most effective sunscreen products to suit your daily needs.
We especially love Obagi Sun Shield™ Tint Broad Spectrum SPF 50, which offers a wonderful lightweight tinted formulation coupled together with maximum SPF sun protection, ideal for applying under your make-up.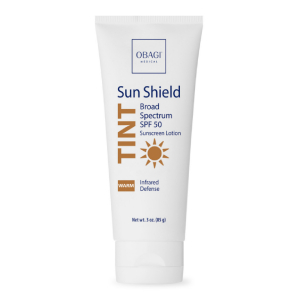 Obagi° Sun Protection
With an extra-strength wall of defence against UVA and UVB rays through a clever combination of physical and chemical ingredients, this facial sunscreen supplies broad spectrum protection, preventing damage and mutation to skin cells by IR, HEV and blue light.
With regular use, you'll be safeguarding your complexion from premature ageing, instead supporting optimum skin health and youthfulness. It's really no wonder that this SPF has been recommended by the Skin Cancer Foundation for daily use.
Like a tinted moisturiser, Obagi Sun Shield™ Tint Broad Spectrum SPF 50 provides the perfect canvas for make-up because it helps to lightly cover up sunspots and mild imperfections, creating an even base.
Available in two options, choose from Warm, to match natural undertones for those with an olive or golden complexion or Cool, for anyone with a beige or pink undertone. Alternatively, if you're on a mission to reduce shine, opt for the Matte version.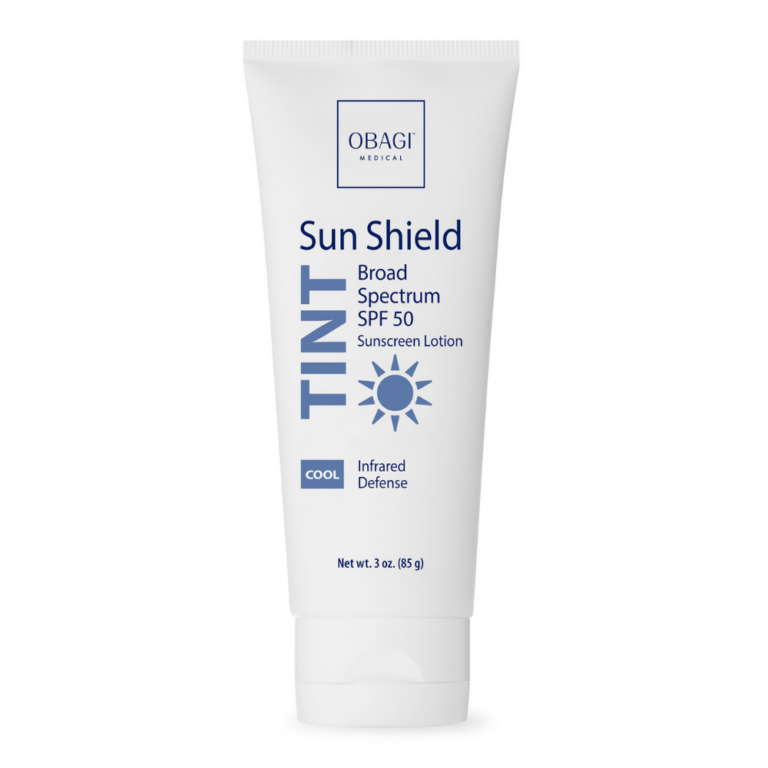 Sunscreen Over Makeup
The million-dollar question that everyone asks is: can you top up sunscreen once you've got makeup on? It's something that's especially pertinent when the UV index is going to be high or you're going to be outdoors for a large amount of time. Sunscreen should be applied every 2 hours for maximum protection but the idea of applying greasy sunscreen doesn't tend to appeal if it results in a face full of foundation sliding off your chin!
Over Makeup Sunscreen
Well, assuming you've already applied foundation and set it in place previously, add a dropper's worth of SPF directly onto the flat part of a dry microfiber velvet sponge. It's incredibly important to use this type of sponge, no other will do! That's because a microfiber velvet sponge doesn't absorb product in the same way as a normal beauty sponge does. Instead, it presses the sunscreen back into the skin, so you don't lose any of it and, by using the dotting motion, it doesn't disrupt the foundation either.
Once you've applied the sunscreen to your sponge, use it to dot the sunscreen onto your cheekbones and forehead. Now, continue with a dotting motion to blend the sunscreen all around the face for even coverage and a dewy finish. Be sure to avoid any dragging motion because that will hinder the results and potentially ruin your foundation.
Once you've done the top half of the face, you can repeat this exercise on the lower half. When you look at your sponge afterwards, you'll be truly amazed to see that it hasn't picked up your foundation but if you do notice that the top layer of bronzer and blusher have lifted during the process, simply reapply them once you've finished your top up.