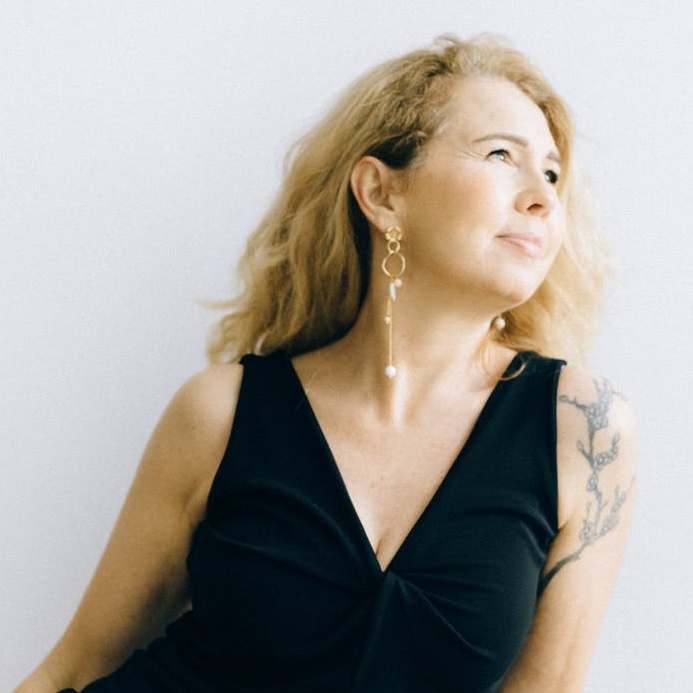 Throughout your lifetime, your body goes through tremendous changes. The biggest and most noticeable change happens around puberty, when our bodies start to mature into adolescence. Flash forward a few decades and you may now be seeing the signs of perimenopause, with menopause around the corner. It is a natural cycle and evolution of life; your body is changing, as it always has.
Some people have described the menopause as puberty in reverse. Throughout our teen years, our hormones skyrocket which can affect our skin greatly. During the menopause, our hormone levels are once again all over the place and this can be reflected in your skin, just like when you were a teen.
What Is Menopause?
Menopause is a natural part of ageing where your estrogen levels start to decline. Your testosterone levels, however, do not change, creating a hormonal imbalance that can have dramatic effects on your skin.
Some early signs of menopause or perimenopause symptoms could be:
· Irregular bleeding
· Mood swings
· Acne
· Dry Skin
· Fatigue
· Night sweats
· Hot flashes
· Vaginal dryness, itching and pain during sexual intercourse
· Frequent urinary tract infections
How Does Menopause Affect Your Skin?
Hormones play a massive part in the production of skin cells and how they function. When your hormonal levels are imbalanced, it can have dramatic effects on your skin, causing a range of possible perimenopause skin concerns.
You may notice some of these issues as you go through the process yourself:
Dry skin
As your estrogen levels drop, you may start to experience dry and irritated skin. This is because estrogen helps your skin to retain water, keeping it plump and youthful. When your estrogen levels decline, your skin may feel brittle and dehydrated. This is where you may need to rethink your skincare routine to accommodate for this lack of hydration. Consider adding a moisturiser into your daily skincare routine that deeply hydrates and nourishes your skin, such as the Obagi Hydrate®.
Signs Of Ageing
Estrogen is responsible for the production of collagen and elastin within your skin and is therefore essential for keeping your skin looking radiant and youthful. You may have seen skincare products which claim to reverse the signs of ageing with collagen and elastin. Unfortunately, adding a topical collagen or elastin cream to the skin isn't enough to combat this natural loss. Elastin and collagen must be created, converted, and organised in order to benefit the skin.
We'd recommend the Obagi ELASTIderm® range to see visible improvement in the appearance of the skin's elasticity and firmness. Specifically created for those with the early signs of visible ageing, it is formulated with Obagi's patented Bi-Mineral Contour Complex™, aiding skin elasticity and laxity, providing long-lasting improvement in firmness. Even after the first application, you can notice increased firmness, resilience, elasticity and a diminished look of crepey skin texture.
When our estrogen levels start to drop, our skin begins to experience the noticeable signs of. For example, you may start to notice that your skin appears looser and thinner, with wrinkles becoming more apparent. This occurs as a results of a reduction in approximately 30% of your skin's collagen during the early stages of menopause. But it's never too early to start implementing anti-ageing skincare treatments into your daily routine. By caring for your skin with products such as those in the Obagi ELASTIderm® range, you can take control of the signs of ageing in your skin.
Adult acne
Fluctuations in certain hormone levels can cause an overproduction of oil within our skin, leading to breakouts. It's these hormonal imbalances which can cause acne breakouts in both teenagers and people going through the menopause.
To make matters worse, the ageing process also slows down our skin's ability to shed and replace new skin cells which, combined with more oil on the skin's surface, creates the perfect environment for our skin to become clogged and breakout.
To improve the appearance of acne-prone skin, we recommend cleansing the skin with Obagi CLENZIderm Daily Care Foaming Cleanser and following up with the Obagi360® Retinol 0.5 at night. Don't forget to apply a cream with SPF in the morning!
Best Skincare For Menopausal Skin
Exfoliation is key to the anti-ageing process. When our cell turnover process has slowed down, we must focus on exfoliating the skin to keep it looking bright and healthy.
The Obagi Exfoliating Kit for Normal to Dry Skin is the best menopausal skincare routine you can give your skin. It gives you a naturally bright and flawless complexion while addressing the visible signs of ageing and protecting your skin from future damage.
The kit contains the Obagi Nu-Derm® Gentle Cleanser, a natural-based cleanser with Aloe to soothe and moisturise skin. It effectively removes oil, dirt and make up (including eye make up) and improves the skin's elasticity.
Next up in the routine is the Obagi Nu-Derm® Toner, which balances the skin's PH levels and perfectly prepares it to absorb the rest of the ingredients in the routine.
Then apply the Obagi Nu-Derm® Exfoderm, an incredible skin exfoliant for increasing cell turnover, revealing brighter, healthier-looking skin. With the addition of Phytic Acid to protect skin against free radicals, it's a must-have step in your anti-ageing routine.
The final step in the kit is the OBAGI360 HydraFactor® Broad Spectrum SPF 30, which smooths and hydrates the skin. Containing Obagi's powerful SPF30, HydraFactor® protects the skin from sun damage – the leading cause of ageing skin. It hydrates, nourishes and protects your skin, all day long.