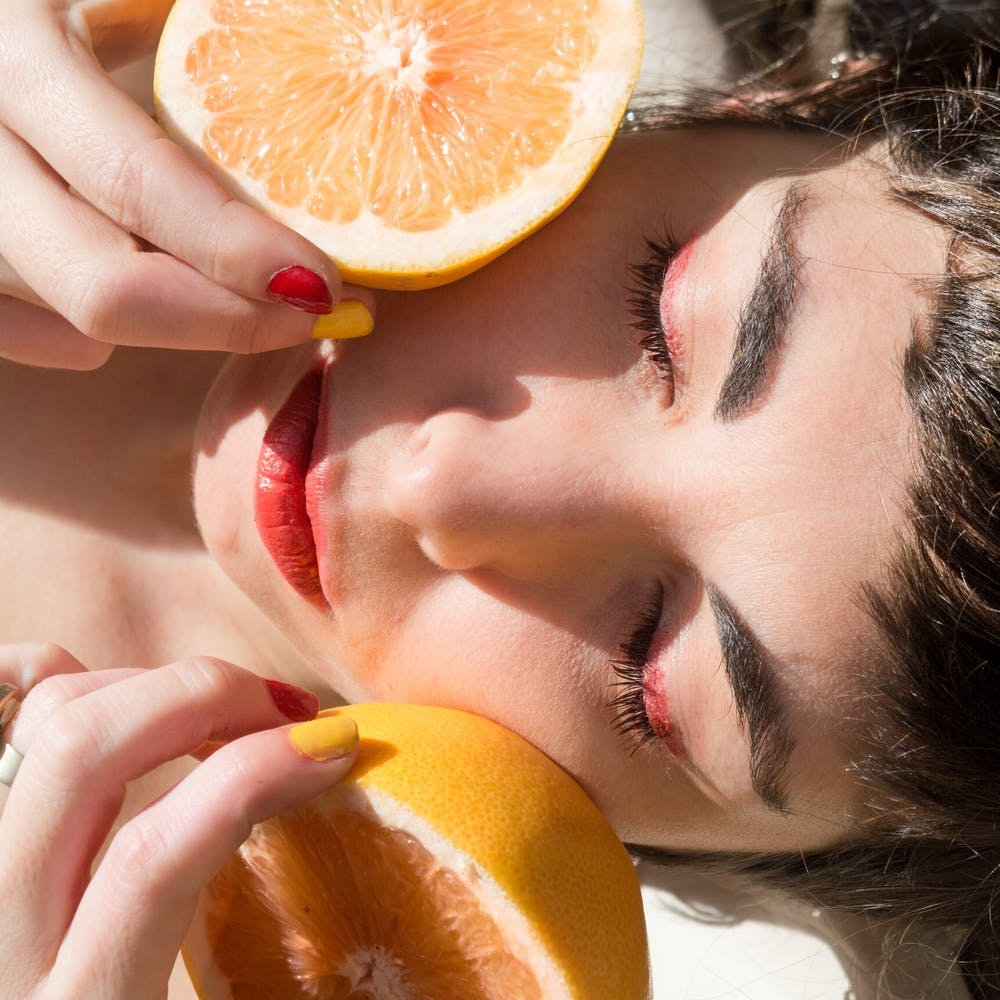 Have you ever wondered what the secret to glowing skin is? With so many products in the beauty world claiming to do the same thing, it can be hard to know what actually works and what doesn't.
Fruit acids may be the answer you are looking for. Adding a fruit acid to your routine is a fantastic, low maintenance way to make your skin look radiant. In this article, we will be exploring what fruit acids are, how to use them and the best one for your skin. Let's find out how to get that beautiful, glowing and radiant skin!
What are Fruit Acids?
Acids tend to have a false narrative portrayed about them as being harsh and damaging, especially if you suffer from sensitive skin, but this isn't necessarily the case.
Fruit acids that are used in many skincare products are part of the alpha hydroxy acid (AHA) group, which are a group of organic, naturally produced compounds found in fruit. Though they are acidic, you don't need a prescription for them as they are gentle enough on your skin to be bought over the counter.
So, don't run from the word 'acid' as you will miss out on their amazing ability to boost your skin's radiance and make these natural exfoliation products a staple in your everyday beauty routine.
Are Fruit Acids Considered Harsh for Skin?
Adding an acid into your skincare routine can feel quite daunting. Perhaps you're of the opinion they're too harsh and irritating for your skin. Fruit acids are in fact suitable for most skin types.
As a skincare rule of thumb you should always test a new product on a small patch of skin before covering your entire face in it. If you suffer from highly sensitive skin, you may find reducing your usage (using less product or applying less often) can stop your skin from experiencing irritation. Ultimately, you can still add fruit acids into your routine and enjoy glowing skin as a result, potentially even improving your skin sensitivity, by simply adjusting your usage.
The Importance Of Exfoliating
As we age, our body's natural ability to rejuvenate dead skin cells gradually slows down, meaning our skin can begin to look dull and dry. This slowed down rejuvenation process can also speed up the emergence of fine lines and wrinkles as our skin loses its natural plumpness. Exfoliating removes the dull, damaged skin cells, revealing your healthy and supple skin beneath, leaving you with a beautiful, brighter complexion.
Exfoliating acid products are fantastic at gently encouraging new cell turnover, replenishing the skin. Obagi Nu-Derm® Fx Exfoderm is an incredible exfoliant if you're looking to achieve bright, clear and glowing skin. An essential ingredient in the Obagi Nu-Derm® Exfoderm is Phytic Acid, a natural fruit-based acid, which gently exfoliates the skin while also providing antioxidant benefits.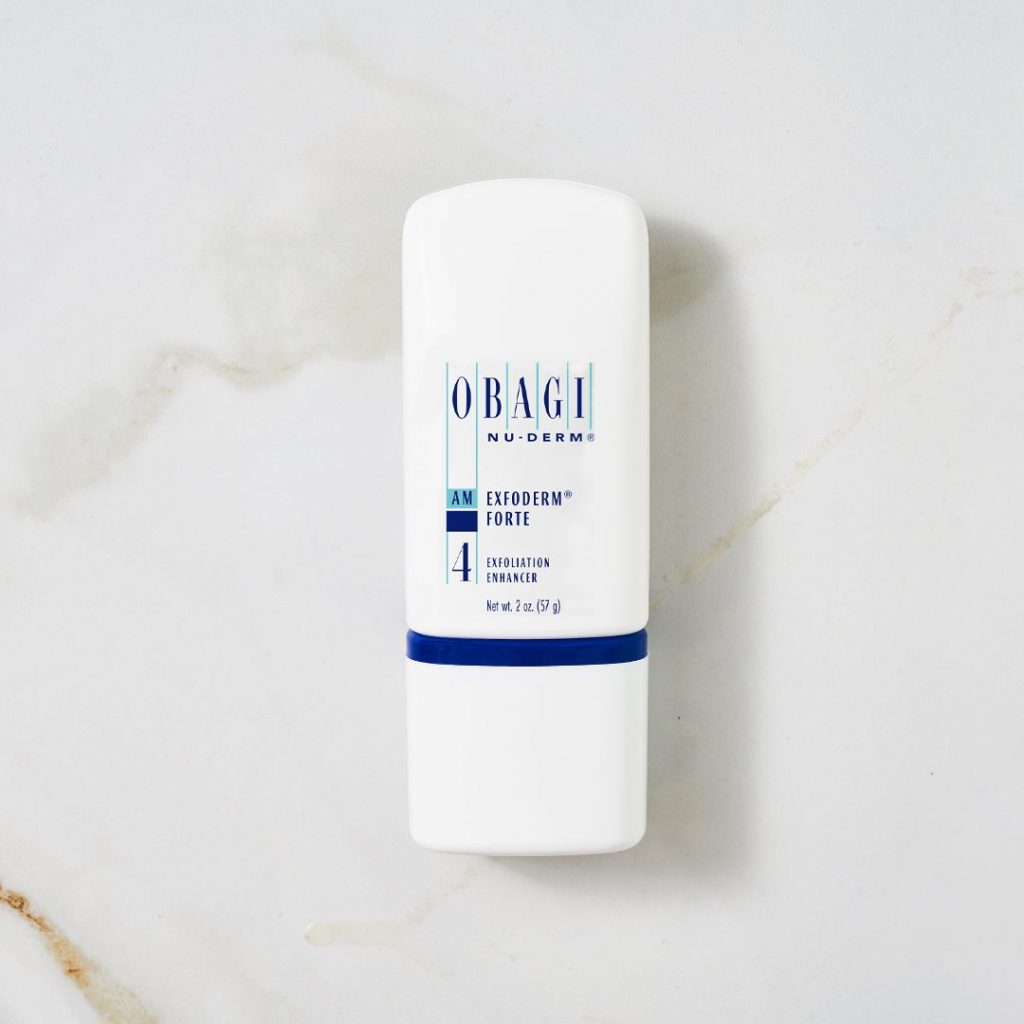 Do You Need SPF After?
When using the Obagi Nu-Derm® Fx Exfoderm, or any exfoliant for that matter, it can increase your skin's sensitivity to the sun. It's therefore vital that you wear your sunscreen and limit your sun exposure while using Exfoderm and for a week afterwards.
The truth is that you should be wearing SPF every day, regardless of the weather and what products you are using, as it protects you from the sun's damaging UV rays. You should use a broad-spectrum SPF, like the OBAGI360 HydraFactor® Broad Spectrum SPF 30 or higher to be fully protected.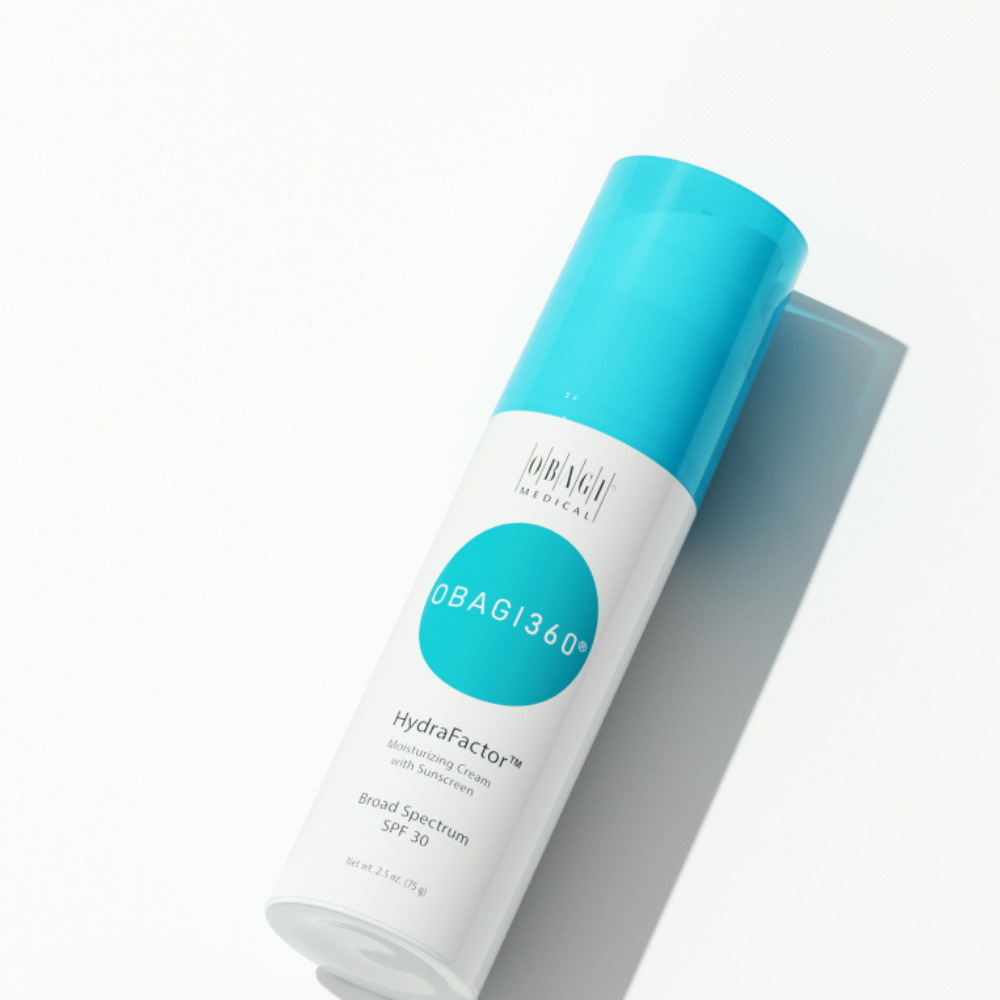 How Often Should You Use Fruit Acids on Your Skin?
How often you should be using your fruit acids will depend on your skin type and the strength of the product. The Obagi Nu-Derm® Fx Exfoderm formula is gentle enough to be used every day to maintain a bright, even, and smooth complexion.
Including fruit acids in your morning and evening skincare routine can transform your skin dull and dry to radiant and glowing. They help to keep your skin hydrated and healthy, so you can look youthful and radiant.