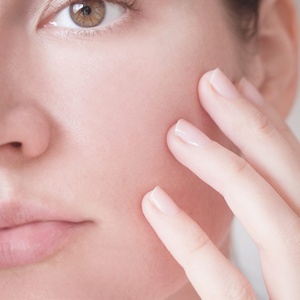 Retinol is one of the holy grail ingredients that everybody seems to be loving at the moment, and for good reason too! As one of the most versatile skincare ingredients out there, retinol addresses a huge range of skin concerns on almost all skin types. At Pure Obagi, we are definitely big retinol fans – we cannot stop raving about it!
Retinol can be seen by some as 'too harsh' for sensitive skin, let's put all rumours aside and start from scratch: welcome to your introduction to retinol!
What Is Retinol?
If you haven't been living under a rock, you have most likely heard about retinol before. But do you know what it is, where it comes from, and most importantly, what it does to your skin?
Retinol is a derivative from Vitamin A and is a type of retinoid. Vitamin A is a key ingredient in the skin cell turnover process, which is exactly what makes retinol the perfect ingredient for anti-ageing products. But that's not all, because unlike most retinol products, the OBAGI360® Retinol 0.5 uses gentle ingredients such as Shea Butter and Chamomile to soothe the skin and calm inflammation, which also makes the product ideal for sensitive or acne prone skin.
If you have sensitive skin, you might be worried about retinol being a little aggressive, but never fear! Our OBAGI360® Retinol 0.5 is more on the gentle side as it has a low concentration of retinol making it the perfect introduction to this groundbreaking ingredient. Our team of experts recommend building up your usage to ensure your skin gets used to the retinol slowly. If your skin is on the extra sensitive side and you're worried about it reacting to the retinoid, try using it just once or twice a week at first. You'll be applying it every night and enjoying healthy, glowing skin all day long in no time!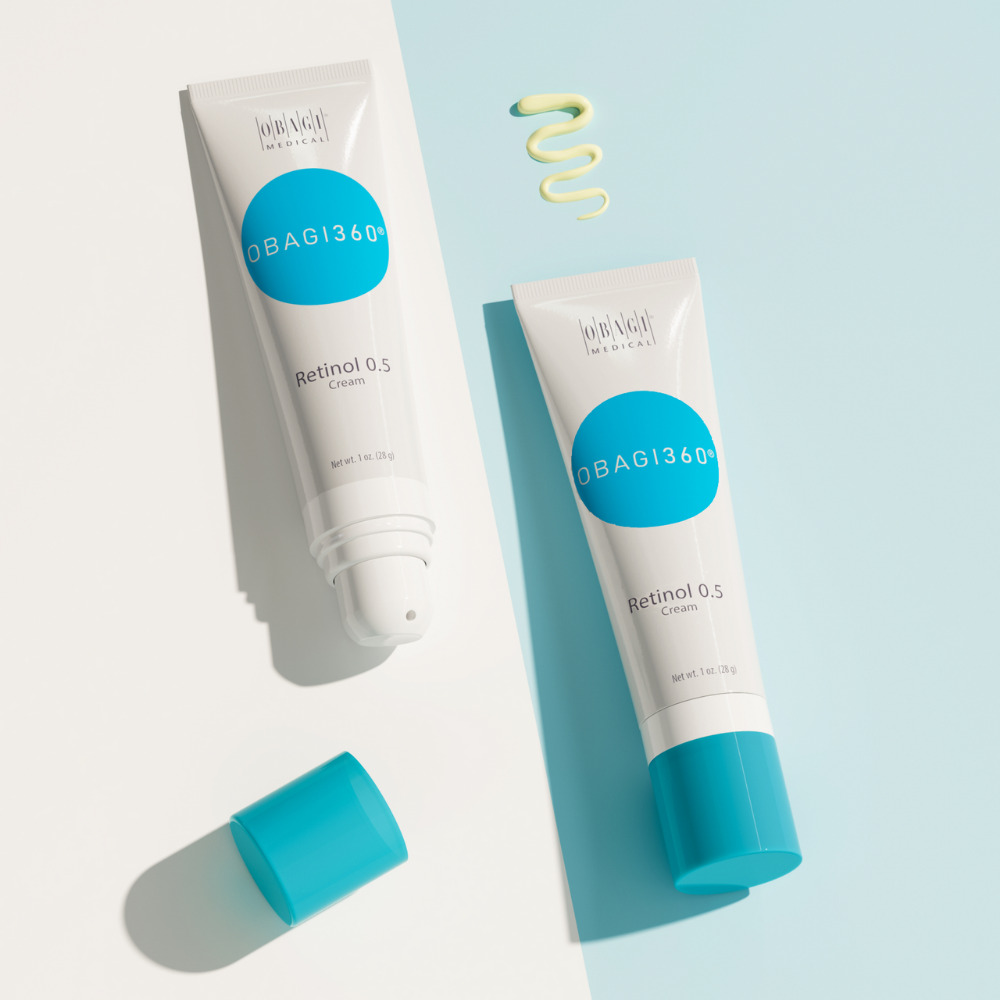 What Are the Benefits of Retinol?
Now, let's get onto the main event: The benefits of retinol! It's all fun and games to hear about the ingredients, particularly if you are skincare buffs like us. But it's even more fun to hear what it does to your skin!
When looking to add new skincare products to your already established routine, you'll probably be wanting something that will transform your skin, improve the texture, complexion and perhaps, you may even want to focus on skin concerns such as ageing, hyperpigmentation or acne.
Let's run you through the benefits of retinol and more specifically, our wonderful retinol product: OBAGI360® Retinol 0.5.
1. Retinol and Acne Prone Skin
Acne prone skin can really affect our self esteem. Especially in your twenties, when you probably expected to have clear, care-free skin, struggles with acne or hormonal breakouts can really bring you down. Switching up your skincare routine and using products that have been specifically formulated for acne prone skin is crucial, as using the wrong products can make breakouts even worse.
For skin that experiences regular breakouts, it's recommended to exfoliate twice a day and use a retinol product to boost skin renewal and moisturise your skin. A common misconception of having acne is that putting on a moisturiser isn't necessary. We often hear phrases like, "I must already have well hydrated skin because it's oily and I don't want to clog my pores with moisturiser".
That's not exactly how it works – in fact, if you don't moisturise oily, acne-prone skin, it will produce an excess amount of sebum to make up for it, resulting in more impurities! Add the OBAGI360® Retinol 0.5 and OBAGI360® Hydrafactor SPF 30 to your skincare routine for the full effect. The 2-in-1 moisturiser and sunscreen will hydrate your skin, and protect it at the same time by using SPF 30.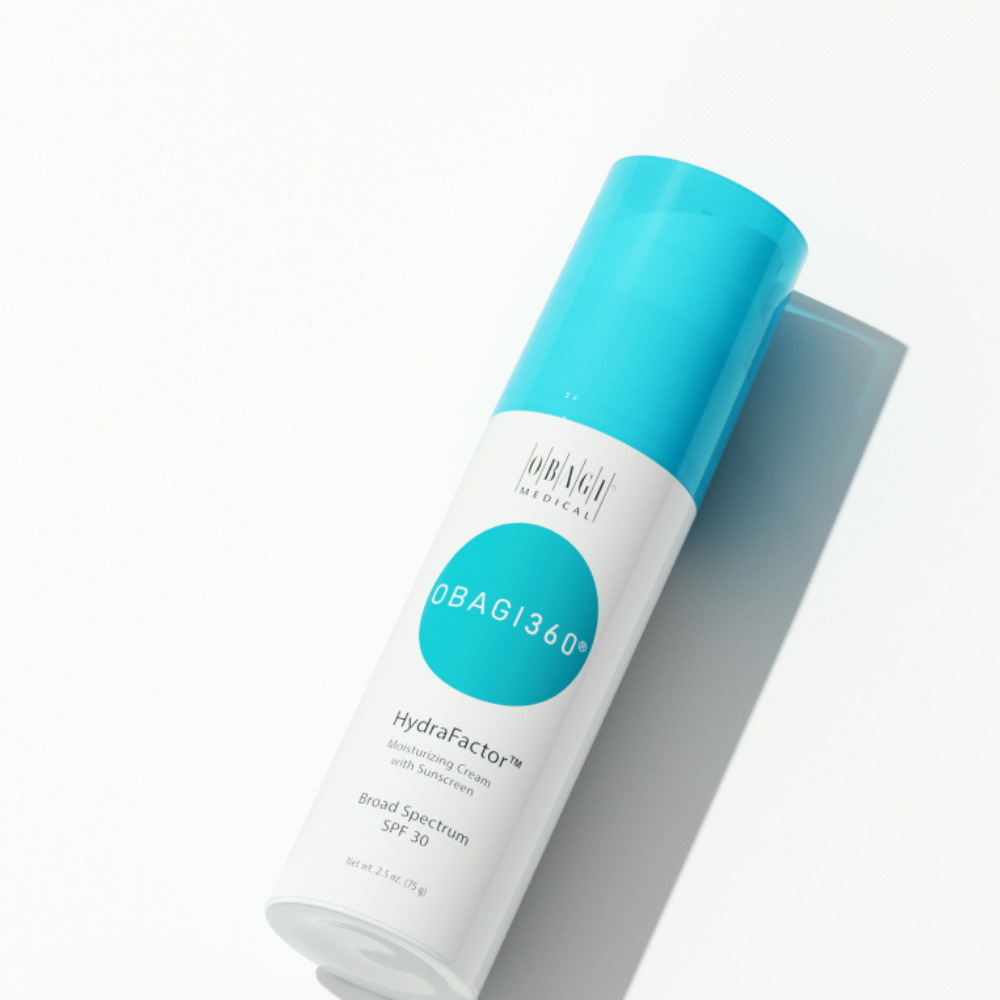 2. Anti-Ageing Effect
If you're in your late twenties or early thirties, you may start to notice a few lines around your eyes and mouth. From our mid twenties, the natural collagen production in our bodies starts to slow down, meaning we will lose elasticity and firmness in our skin. As a result, we may start to notice fine lines and wrinkles appear. By using a retinol skincare product, you can reduce signs of ageing or prevent them from appearing. Using the Obagi retinol as part of the OBAGI360® System will help to reveal younger-looking, and more radiant skin. Go on, get your glow on!
3. Improve Hyperpigmentation
The third benefit of retinol is that it can help to improve the appearance of hyperpigmentation. Sun damage, hormonal changes, ageing, and skin injuries can all cause hyperpigmentation due to an increase in melanin in the skin. This leads to darker spots on your skin. Using a retinol product can help to reduce pigmentation in the skin and remove sun spots and dark spots because retinol stimulates skin cell turnover, which reveals clearer, healthy-looking skin.