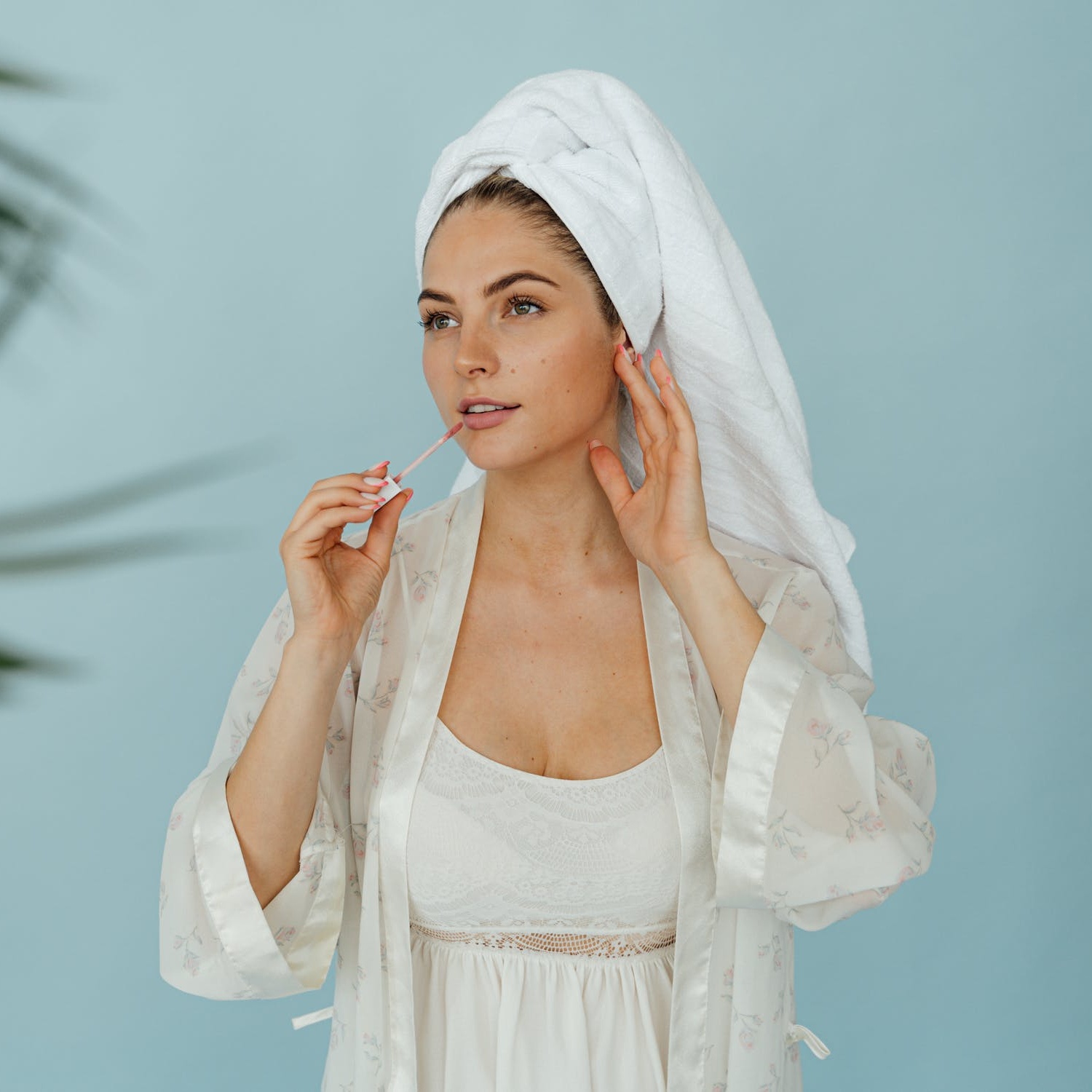 When summer comes around, you may love the sun on your skin but at the same time, you're worried about how the rising temperatures will affect your oily complexion. Dealing with oily skin can be extra difficult during the warmer months, as you may appear to look sweaty a lot quicker than others – but we're here to help!
First of all, this doesn't mean you should avoid going outside, instead, you just need to make some adjustments to your routine and skincare products, so that you can enjoy the summer without having excessively oily skin.
What Causes Oily Skin?
A lot of people may not know this but one of the main causes of oily skin is genetics, and if you suffer from excessive oil build-up then you may have a higher density of sebaceous glands, which are the oil glands in the skin. Excessive oil and sebum isn't a bad thing, it's the body's natural way of keeping your skin hydrated. However, too much of it can result in a shiny and greasy complexion.
This means that you may struggle to find moisturisers that hydrate your face without leaving you feeling sticky and make it feel like your face is melting off. Or a cream that wipes your makeup away and by the time you get home your mascara has run, and your bronzer is blotchy.
You may find yourself shunning anything that may add extra moisture to your face, but just leaving your skin alone won't help to combat your oil build-up. What you actually need is products that are specifically designed to help with this skin issue.
How To Treat Oily Skin?
You may be struggling to keep your oily complexion under control and struggling to find products that work for you. This may leave you feeling hopeless, wondering how you get rid of your oily skin.
The Obagi Nu-Derm® Fx system has been designed with oily complexions in mind and effectively improves the appearance of hyperpigmentation, leaving skin looking brighter and more radiant. With naturally derived, vitamin-rich ingredients, packed full of antioxidants that will leave your skin feeling soft and smooth. These products also contain a natural and effective skin-brightening agent to enhance the appearance of skin tone for healthier, glowing skin, just without the excessive shine.
Foaming Gel Cleanser
Many people with oily skin tend to use harsh cleansers in hopes that they'll scrub off all the excess oil. But using harsh products on your face can lead to breakouts, redness and irritation. So opt for a mild formula, like the Obagi Nu-Derm® Fx Foaming Gel because it gives a deep clean without stripping the skin. 
The Obagi Nu-Derm® Fx Foaming Gel removes makeup, oil build-up and impurities, helping you on your way to achieving clear, smooth, and more healthy-looking skin.
The cleanser is made up of natural ingredients to soothe and nourish your skin. The Obagi Nu-Derm® Foaming Gel is an essential step in your morning and evening skincare routine.
Moisturiser
You need a lightweight, hydrating moisturiser that provides all-day hydration, leaving you feeling and looking fresh without the grease. The Obagi Hydrate® will leave your skin feeling hydrated like you've instantly given your face a drink of water.
It has been dermatologist tested and won't block pores, making it suitable for all skin types! This face moisturiser also helps to protect sensitive skin against the environmental stressors that lead to fine lines and dark spots.
So make sure to carry this essential moisturiser wherever you go. Oil will be a problem of the past, your skin will be smooth and radiant.
Don't Forget the SPF
Before you walk out the door, don't forget to put on your SPF. You want to be protected against the sun's harmful UVA and UVB rays. These not only heighten your risk of skin cancer but can cause premature ageing and sun damage.
If you suffer from oily skin, you may shy away from sunscreen because they tend to be greasy but the Obagi Sun Shield Matte™ Broad Spectrum SPF 50 formula has been designed with you in mind.
The lightweight matte formula absorbs pore-clogging oil and leaves your skin feeling hydrated and protected from harmful UV rays. You can go out and enjoy the sun, oil free.
Products To Use At Night
You can use the Obagi Nu-Derm® Fx System products in your nighttime routine, apart from the SPF. Swap this out and use the OBAGI360® Retinol 0.5. Adding retinol to your routine can help minimise oil, improve skin texture, even out the skin tone and help improve the quality of your skin overall.
Retinol can cause skin sensitivity to sunlight, which is why it's recommended to be used only during your nighttime routine.
Using the Obagi Nu-Derm® Fx system, you can achieve radiant and healthy skin without excessive oil build-up. Go out and enjoy the sunshine and go about your day worry-free knowing your oil is under control just remember to broadly apply your SPF.