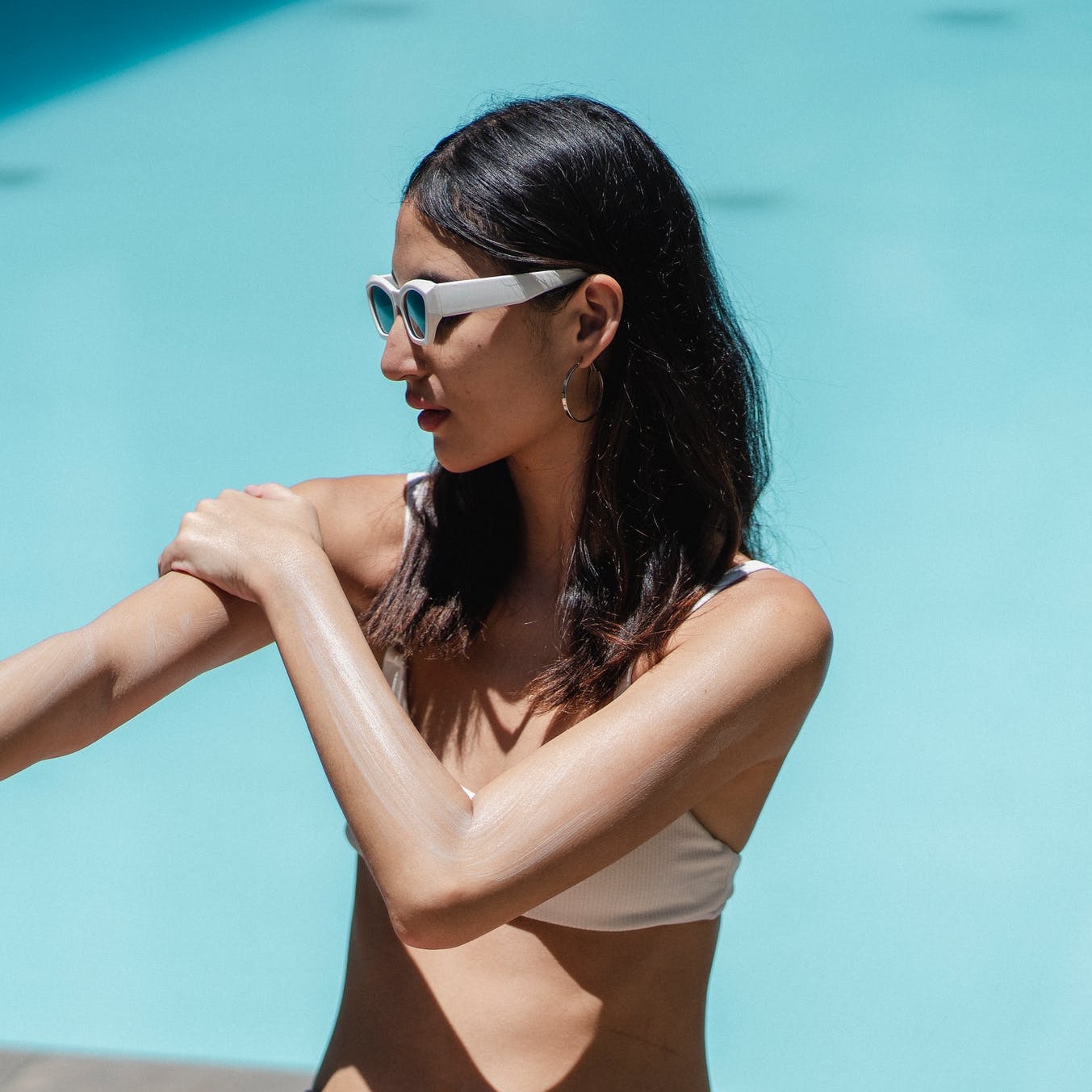 When you're out enjoying the sun, you may find yourself getting carried away and forgetting to reapply your sunscreen— leaving hours in between each layer. This can be extremely damaging for your skin, making you vulnerable to a range of skin issues. Avoiding the sun altogether is the only way to completely protect yourself from sun damage. However, there are steps you can take to reduce these risks and still enjoy the sunshine.
In this article, we will be discussing the risks of being exposed to the sun without the proper protection, how best to protect your skin and how often to reapply your sunscreen.
The Risks Of Being Exposed To Sun's UV Rays Without SPF
When you are exposed to the sun's UVA and UVB rays it can have adverse effects on your skin, as well as damage to your collagen and elastin.
Here are some things to be cautious of:
· Sunburn
· Heat rash
· Fine lines and wrinkles
· Dark sunspots
The Skin Cancer Foundation recommends the use of SPF 50 to protect your skin from daily exposure to UVA and UVB rays.
The Best SPF Protection
For the best protection, you should incorporate an SPF into your daily routine every day – even if you're not leaving the house! The Obagi Sun Shield Matte™ Broad Spectrum SPF 50 is the perfect SPF for everyday wear. It's a matte SPF that protects against both UVA and UVB rays with a sheer finish to reduce shine and oiliness. It's also non-comedogenic, so you won't get those horrible clogged pores and breakouts that other sunscreens can cause. Plus, it's suitable for all skin types, so everyone can make this a handbag essential and a vital step in their morning skincare routine.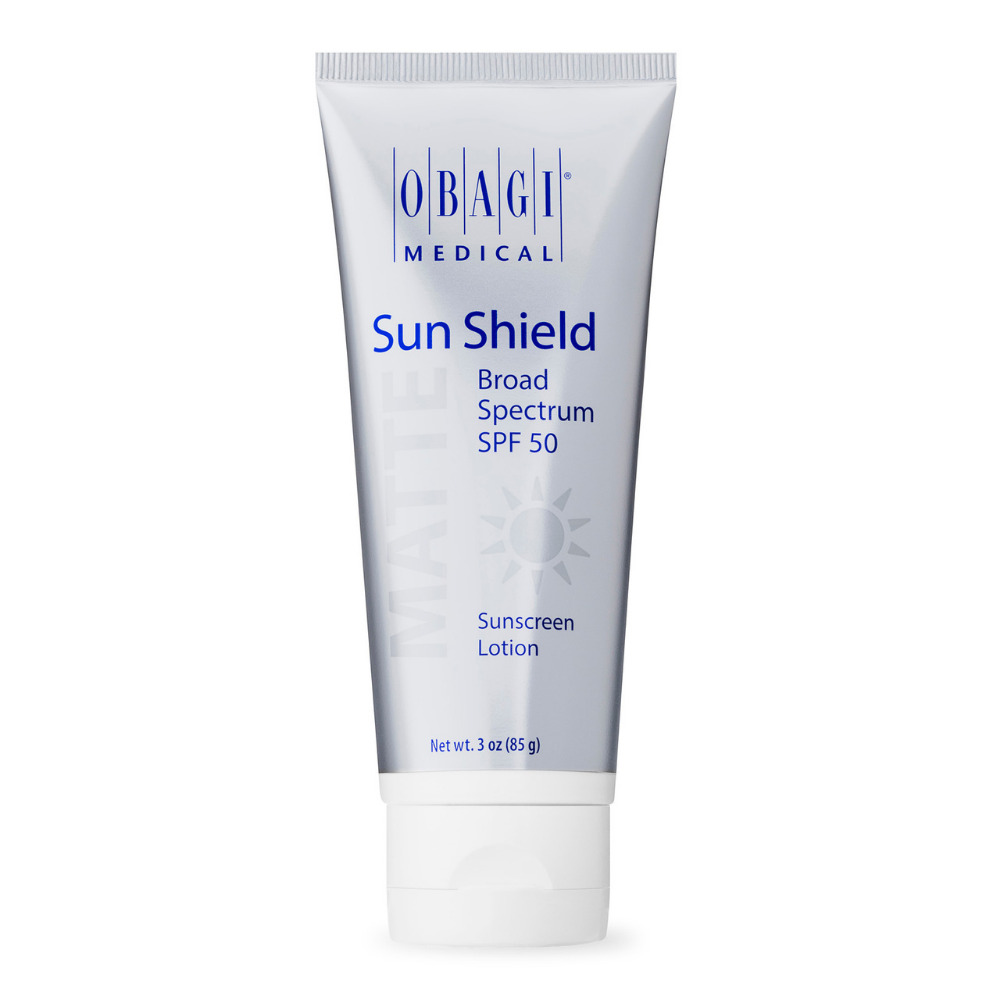 If you are going out for the day, then doubling up on your sunscreen is a great way to help protect your skin from the sun. As well as using an SPF as part of your skincare routine, you can use a tinted SPF that provides you with the maximum protection. A tinted SPF can provide a great base for your makeup routine for the days when you're heading out into the sunshine, so you can enjoy wearing make-up and protecting your skin at the same time.
The Obagi Sun Shield Tints are SPF 50 and designed to match the natural undertones of your skin, rather than your skin tone, meaning there's a tint for everyone. The Obagi Sun Shield™ Tint Warm is ideal for golden or olive undertones, whereas the Obagi Sun Shield™ Tint Cool is ideal for skin with pink or beige undertones.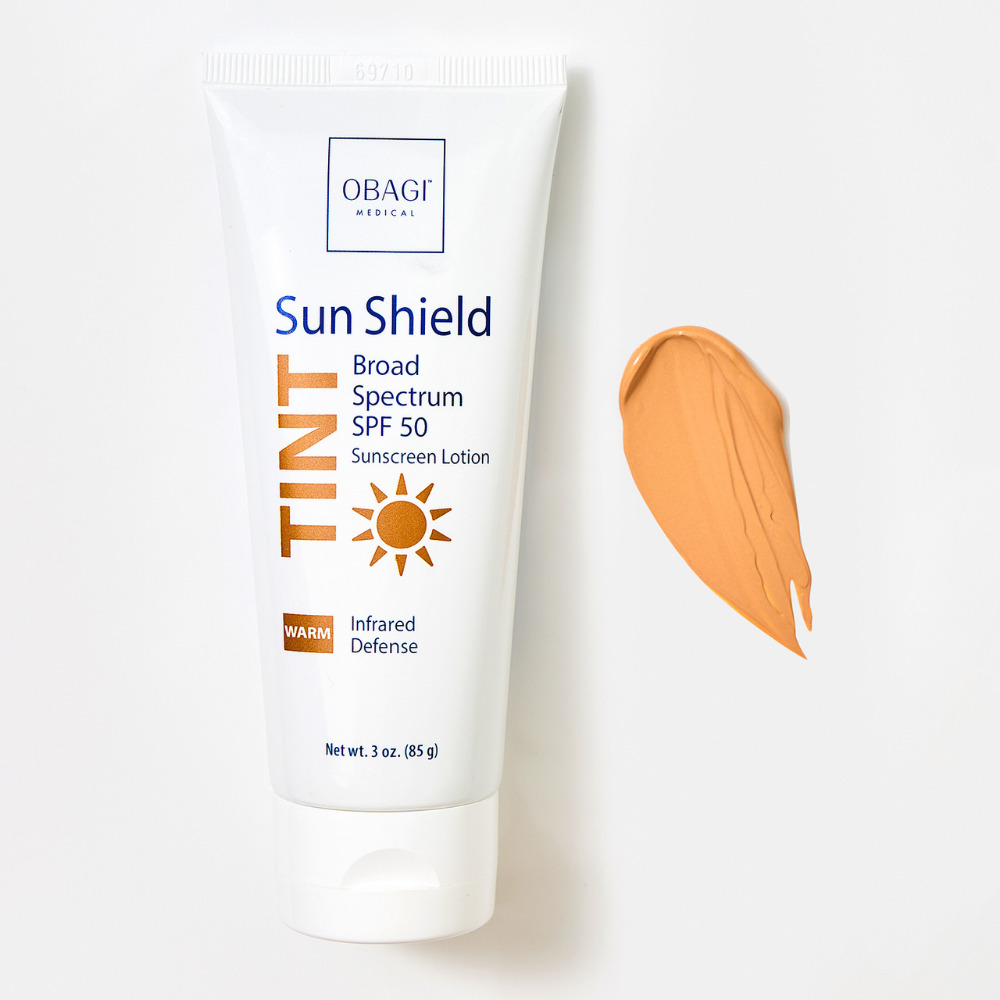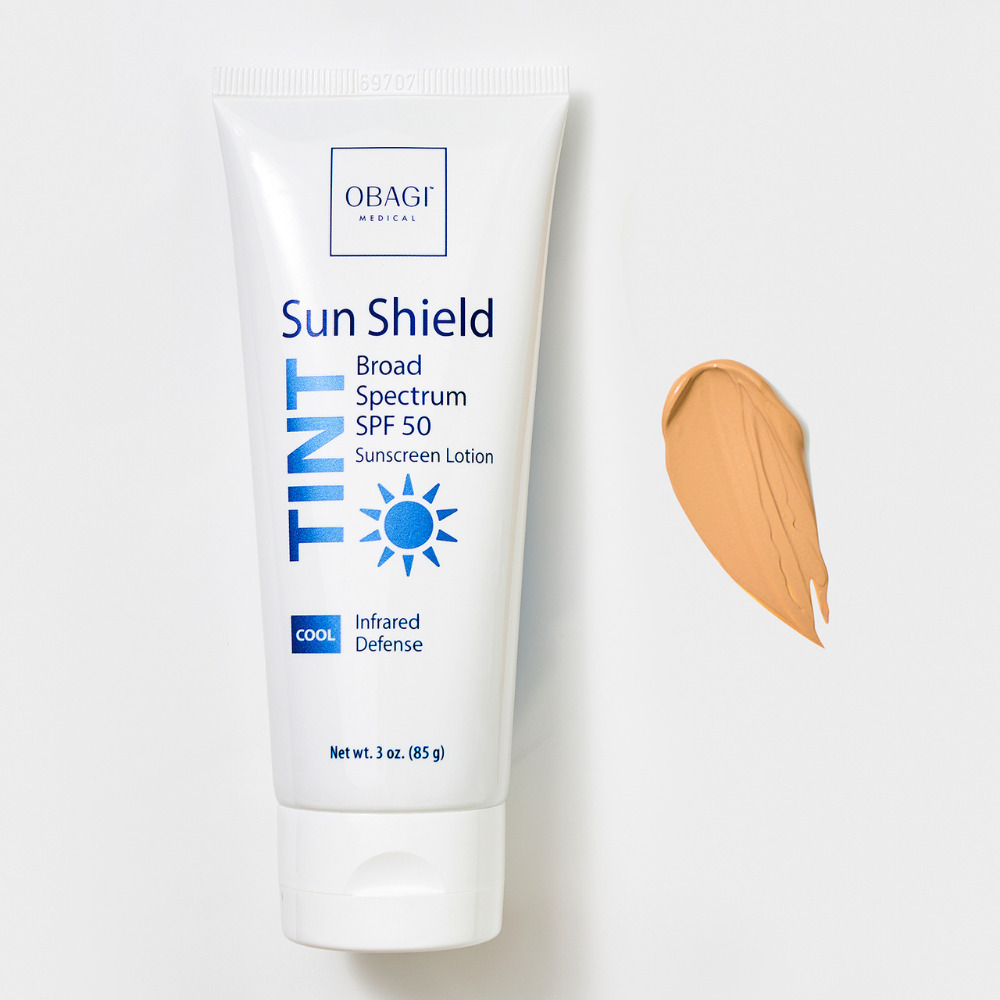 How Often Should You Reapply Your Sunscreen?
Sunscreen isn't a once-a-day thing – you need to reapply it to get the protection your skin needs. It is a good rule to reapply your sunscreen every two hours to get the maximum benefits. If you are in and out of the water, you need to reapply once you are out, regardless of whether it has been two hours or not, to replace the product that's been washed away.
It's also best to limit your exposure to the sun and try to stay in the shade when the sun and its rays are at the highest peak in the sky, which is between 10-2.
How To Apply SPF On Your Face
When you are putting your sunscreen on your skin, you want to make sure you have sufficiently covered your entire face. This is where the two-finger method comes into play. It's an effective and easy technique to measure how much product you will need.
All you have to do is squeeze the sunscreen in two lines, one line on your pointer finger and the other one on your middle finger, then apply all over the face. Don't forget the jawline, neck, eyelids and ears! Everywhere the skin is exposed to the sun needs to be protected with SPF.