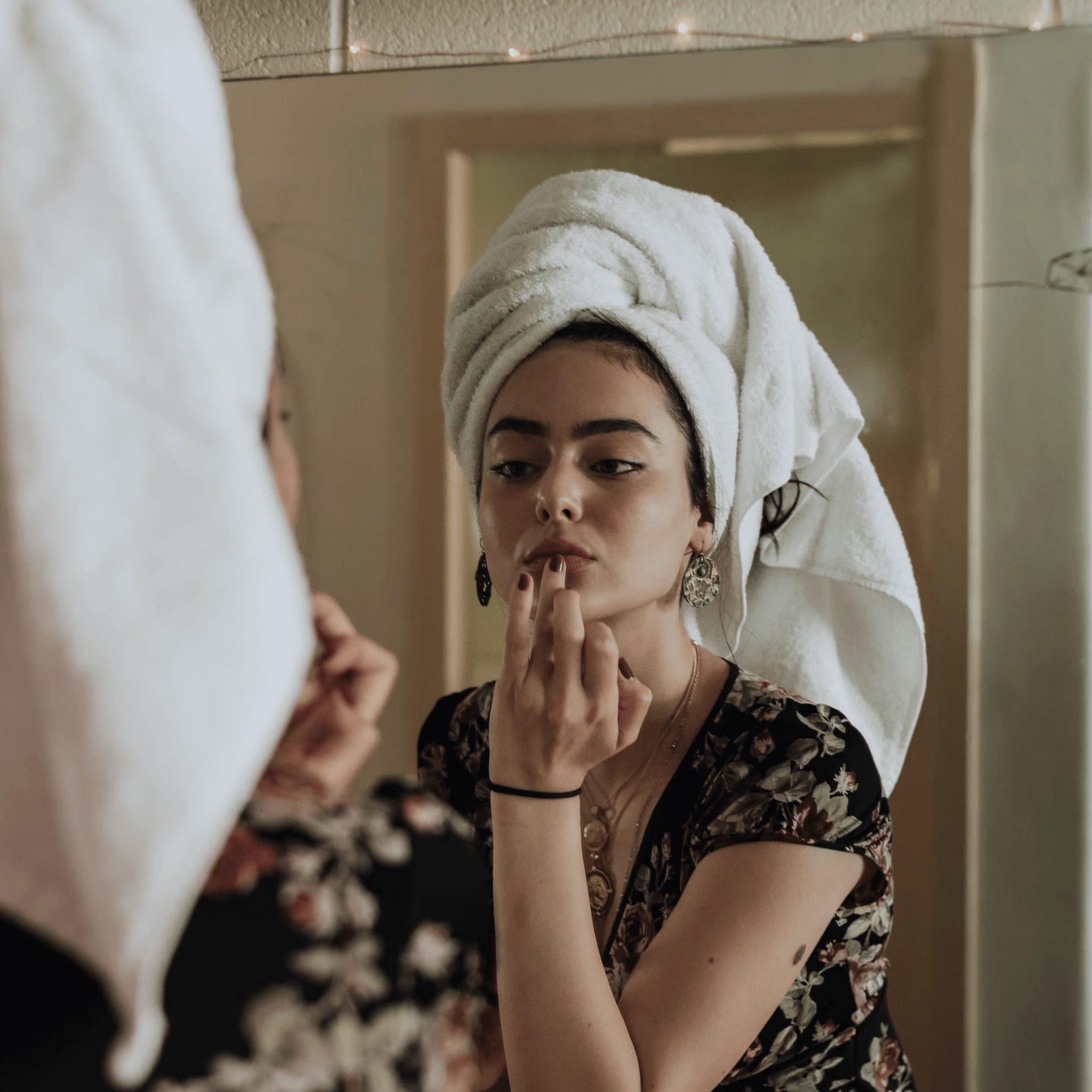 There's sometimes a reluctance to try retinol. Why? Well, it's probably got something to do with the negative media that retinol has received in the past. The reality, however, is that this is a highly effective skincare saviour that when used in the correct way can transform the complexion.
Let's give you an overview of this star ingredient so that you can make your own decision.
What is Retinol?
Retinol is derived from Vitamin A and is an active ingredient in many non-prescription skincare products. It's a milder, gentler version of retinoids that are prescribed by doctors for acute issues like acne or scarring.
What Are the Benefits of Retinol?
Retinol has a multitude of benefits and is often used to treat acne. It works by unclogging pores and preventing the build up of dead skin cells, which in turn prevents blemishes from forming. The fact that it stops pores from clogging can also mean that pores look smaller too.
Retinol is also famed for its antiaging properties, and this is largely because it stimulates collagen production which means that the complexion looks smoother and fine lines and wrinkles are minimised. Skin cell proliferation also increases, and this is beneficial because it thickens the epidermis, combatting signs of sun damage like dark spots and hyperpigmentation and increasing skin resilience.
Another reason why Retinol is so effective is that it plumps up and moisturises the skin which also prevents fine lines and wrinkles from forming in the first place.
Is Retinol Dangerous?
If it's used correctly and at the right strength for your skin, Retinol is perfectly safe. There's a lot of misinformation on the internet about retinol but there's no doubt that it is a powerful ingredient.
Retinol's potency can sometimes cause dryness, flakiness, and irritation if it's not used correctly. However, as you'll read below it's easy to prevent this from happening by using the product correctly.
How to Avoid Dryness When Using Retinol Products
It's always advisable when using a new skincare ingredient to do some homework beforehand to ensure it's right for you.
The key thing with retinol is to build up slowly especially if you've never used it before or have dry or sensitive skin. If you're concerned in any way, you could start by using retinol twice weekly and allow a period of adjustment, or retinization, where you build up usage over the course of a few weeks until you're using it daily.
Another way of avoiding dryness is to begin with a low strength product. OBAGI360® Retinol 0.5 is the perfect low-level retinol cream to smooth uneven texture, combat blemishes and give the skin a brighter, more youthful appearance. Obagi® take skin dryness and irritation extremely seriously so for extra reassurance, Obagi® conducted skin trials to assess irritation after 3 weeks, ensuring that their retinol products are minimally irritating.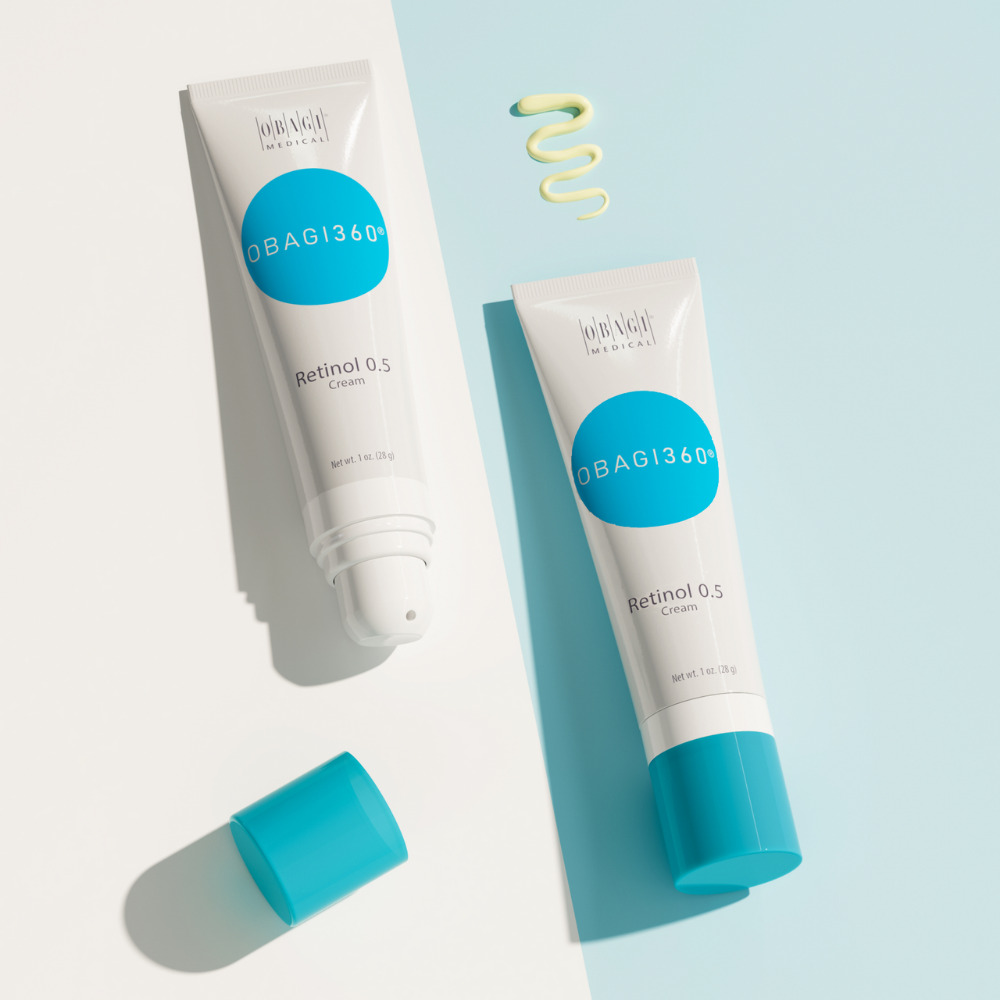 Another way to avoid dryness when using retinol products is to choose a retinol product that's been formulated with extra nourishing ingredients. Shea Butter and Chamomile Extract have also been added to the OBAGI360® Retinol 0.5 formula to counteract any inflammation, soothe the complexion, reduce redness and flaking and keep it thoroughly hydrated.
What's more, this lower-strength product can also be used by those in their 20s and 30s because the earlier you start using retinol, the better! So, start using this now and preserve your youthful skin.
It's also incredibly important to use a long-lasting moisturiser and an SPF30+ whilst using retinol for extra hydration and protection. Sunscreen, in particular, helps maintain the efficacy of topical retinoids and to avoid sunburn, which you're more susceptible to when using retinol. So even though the norm is to apply retinol at night, make sure you add sunscreen to your morning skincare routine.
We love Obagi360 Hydrafactor® Broad Spectrum SPF30, a brilliant 2 in 1 moisturiser and sunscreen that supplies all day hydration and a strong defence against UVA and UVB rays. Harnessing the properties of the innovative ingredient, Hydromanil™, derived from the tara seed, which has been clinically shown to provide moisturisation for up to 8 hours, this will support your skin's hydration levels when using retinol.