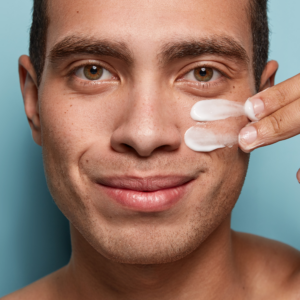 Traditionally women were the ones to cleanse, tone and moisturise, whilst most men stuck to good old soap and water. Only it wasn't that good of course. The result was dry skin, an overproduction of oil, and nothing at all being done about sun protection or the ageing process.
Not only that, but although they didn't voice it, men still worried about spots, blemishes, discolouration, dull skin, fine lines, and wrinkles too. They just had no choice but to grin and bear it, the thought of a skincare routine somehow implying a loss of masculinity. Yet they experienced self-consciousness, embarrassment, and shame about the state of their skin. Somehow that still remained preferable to using skincare products to tackle their concerns.
Why is Skincare for Men a Taboo?
The notion that skincare is solely for women is something that's been ingrained into our society over centuries. This outdated attitude is clearly demonstrated by the fact that skincare packaging is notoriously geared towards women with feminine colouring, tone, and language. The media have also played their part with advertising primarily directed towards the female race. Far too many men still have the perception that skincare products are not for them. Another issue is that the men's skincare market has been tough to crack, and many brands have simply chosen not to go down that route.
But things are beginning to change. Fortunately, there's been a gradual awakening over the past few decades and whilst the term 'metrosexual' was way over-used, the younger generation of men in particular, are realising the benefits of a daily skincare ritual. New connotations are emerging. Confidence. Strength. Power. Attractiveness. Authentic masculinity. These are the words that we're finally hearing to signify a male skincare routine.
Add to that the advent of reality tv and twenty-four seven social media and it's much more commonplace to see guys wearing a facemask on screen or talking us through their skincare regime. And with so many scientific advances in skincare, it means you can now look better for longer. Men, understandably, want a piece of that action.
The Difference Between Male and Female Skin
There are some differences between male and female skin. For one thing men shave! So sensitivity and irritation can be a concern.
Then there's the factor that different hormones are at play. Men have testosterone to contend with, women have hormonal changes for all manner of reasons including menstruation, pregnancy, and menopause. In general though, male skin tends to be thicker and oilier with larger pores and sebaceous glands.
The ageing process between the sexes also differs. In women, skin can age dramatically after the menopause, whilst in men the ageing process can occur later but then becomes more pronounced with deep grooved wrinkles, a key feature.
The Best Skincare for Men
It's important to use a skincare range that's suitable for male skin. Obagi is a respected skincare brand with a strong scientific background. Powerful ingredients are used to target specific skincare concerns. In a nutshell, if you have a problem, these products will deal with it.
We'd highly recommend Obagi Fierce Men's Kit for Normal-Oily Skin. It's a complete skincare regime that utilises the remarkable power of L-ascorbic Acid (15%), the purest form of Vitamin C. This potent anti-ageing ingredient brightens the complexion and reduces hyperpigmentation (patchy, darker skin that often develops due to sun-damage or hormonal issues).
Products within the Fierce Men's Kit will help you achieve clearer, more healthy, youthful looking complexion, whilst attending to fine lines, wrinkles, skin discolouration and sun-damage. It's a simple four step routine that's easy and convenient to fit into daily life.
Begin with Obagi-C® Fx C-Cleansing Gel, our powerful daily cleanser containing Vitamin C antioxidants that aid with the removal of impurities and protect skin from free radicals, the unstable cells that cause damage to our skin.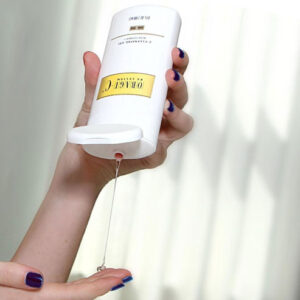 Then apply Obagi Professional-C® 15% serum, a potent infusion of L-ascorbic Acid to target fine lines and wrinkles and bring a youthful glow.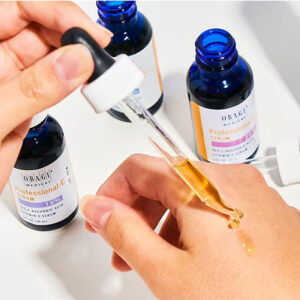 Eyes, the focal point of ageing in most people, are treated with Obagi ELASTIderm® Eye Complete Complex Serum. Hero ingredient Caffeine reduces puffiness and Bi-Mineral Contour Complex™ Technology improves elasticity, therefore visibly improving the appearance of tell-tale fine lines and wrinkles.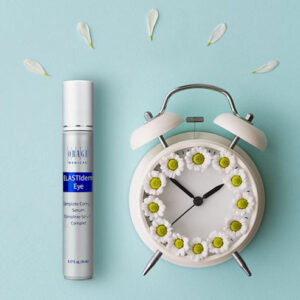 The last, and arguably most important step is to apply Obagi Sun Shield Matte™ Broad Spectrum SPF 50. Sun damage is the primary cause of premature ageing and in the worst case, also a significant factor in malignant melanoma. This remarkably light SPF offers broad spectrum protection from both UVA and UVB rays.
It's great for male skin which tends to be oilier because it leaves a sheer, matte finish. Key ingredient, Zinc Oxide, disperses UV rays, while Homosalate and Octisalate absorb and release harmful radiation, ensuring an incredibly strong factor 50 level of protection.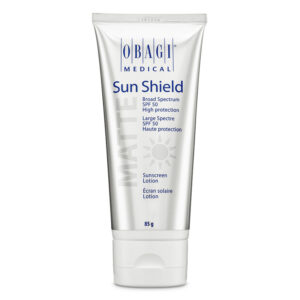 If you like the sound of these products, we'd also highly recommend checking out the Obagi-C® Fx System, a range of unisex products that are great for both male or female skin. These products feature the outstanding pairing of Arbutin (4%) and L-ascorbic Acid (10%), go-to ingredients for male skin and offer a fully comprehensive system to tackle all of your skincare concerns including fine lines and wrinkles, discolouration, and sun damage.