If you're new to skincare, you might be wondering about the effects skincare products claim to have. After all, can a cream actually transform your skin? Yes, it can. Depending on the skincare brand you're going for, they have the ability to achieve real results. Obagi® is a luxury skincare brand that develops products specially-formulated to transform the skin from within, resulting in younger, healthier-looking skin and a more confident you. Of course, it's important to stay realistic as you cannot expect a cream to fully transform your skin overnight. Skincare is about persistence and routine, which is why real results will be achieved if you are consistent. Our skincare experts recommend composing a morning and evening routine, where you fully dedicate five to twenty minutes of your time to your skin. Night creams are a common part of evening skincare routines, but do they actually work and what do they really do?
WHAT DOES A NIGHT CREAM DO?
The working of night creams is not limited to one treatment, as they come in many different variations, strengths and results. Generally speaking, any cream that does not contain SPF is a night cream, as you will need the protection against UV rays during the day. Most people use a cream, but a serum, lotion or gel could be used as well. The main target of a night cream is to keep the skin hydrated throughout the night. On average, we sleep six to eight hours every single night, which means our skin will be left alone for quite some time. To ensure hydration, a moisturising night cream can be used to maintain the moisture levels in the skin.
You might be looking for a night cream with a bigger impact, because you're struggling with spots, extremely dry skin or ageing skin. Luckily, each night cream comes with a different working which makes them unique.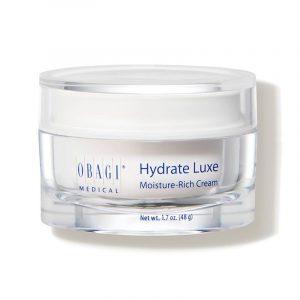 ALTERNATIVES TO NIGHT CREAMS
People are often fixated on using a night cream as a part of their evening skincare routine, when there are a lot of other effective products available that work even better. One of our favourite products to use during our nighttime skincare routine is the Obagi-C® Fx Clarifying Serum. As the name suggests, this is a facial serum which contains the key ingredients Arbutin and Vitamin C. 7% Arbutin is used to improve the appearance of hyperpigmentation for a more even complexion. It's known for its skin-brightening properties. Vitamin C, or L-ascorbic Acid, reduces signs of ageing by diminishing fine lines and wrinkles. By applying Obagi-C® Fx Clarifying Serum every evening before going to bed, your skin will transform itself during the night. A great alternative to a night cream, if you ask us!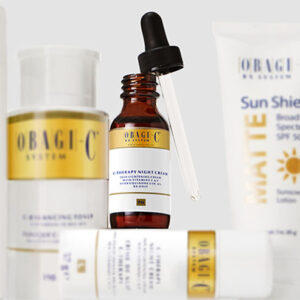 EVENING SKINCARE ROUTINE
We believe that skincare is about unleashing your skin's full potential by using innovative skincare products that have proven to be effective in treating skin concerns. To achieve the maximum results, consistency is key. In other words, to get the best out of your skincare products, it's important to use them on a daily basis. By setting up an evening skincare routine, it will get easier to be consistent which will help your skin the most. Always start off by cleansing the face, to get rid of any makeup, dirt or oil that's built up on the skin. Obagi-C® Cleansing Gel is an effective 2-in-1 cleanser that helps to remove dirt and minimise the appearance of ageing at the same time. Next, Obagi-C® Balancing Toner can be used to brighten up the skin followed by the clarifying serum to get your skin ready for the night.