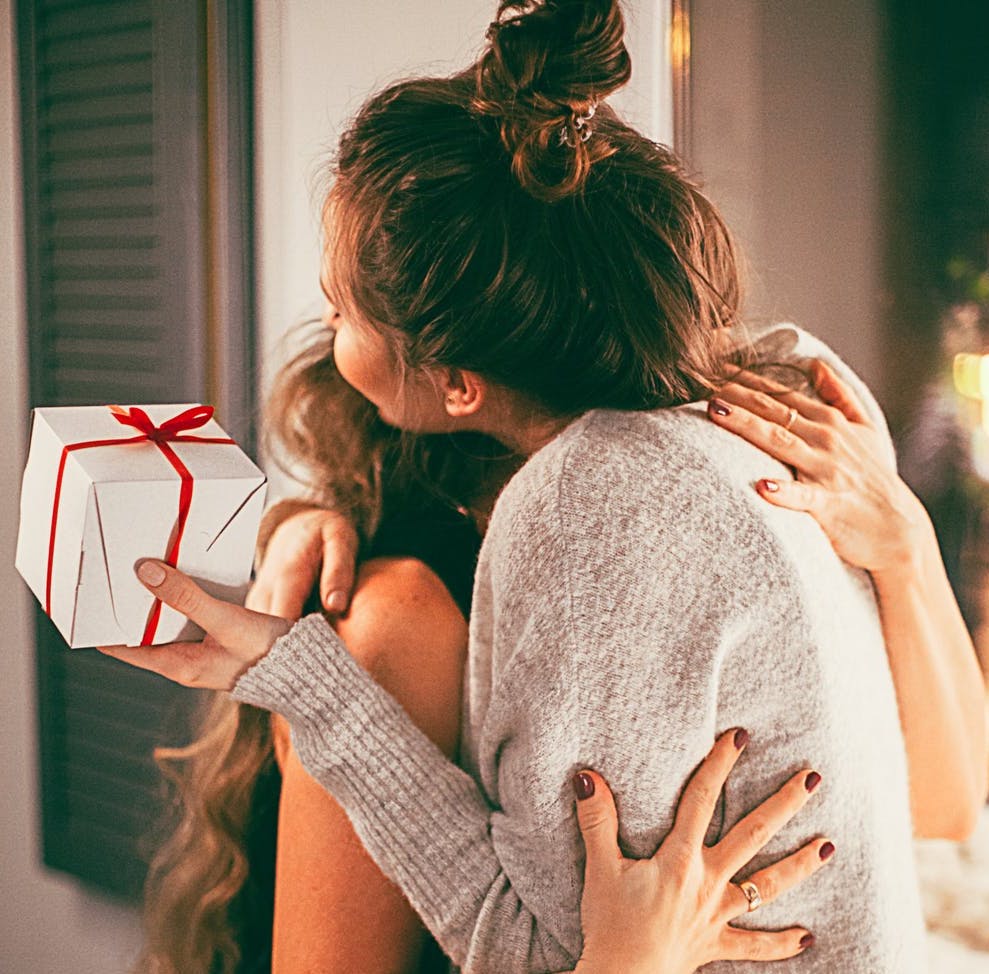 With Mother's Day coming up next month, it's time to start thinking about what to gift the beautiful women in your life. You might want to surprise your wife, girlfriend, mother or even your mother-in-law with a present to remind them how special they are. There are many thoughtful presents to think of, maybe your loved one is into gardening and will absolutely love receiving some plants. Or is she more into luxury and do you want to spoil her with high-quality skincare? If you ask us, the best present you could give is all the essentials for a pampering night where the woman in your life can fully relax and take care of herself. In this blog, we will run you through the five best luxury serums by Obagi that are perfect for a self-care routine.
1. OBAGI DAILY HYDRO-DROPS™ FACIAL SERUM
First of all, we have our newest addition to our luxury serums: the Obagi Daily Hydro-Drops™, a lightweight serum that is formulated to hydrate the skin and create smooth, refreshed skin. The facial serum is hypoallergenic, dermatologist approved and is free from emulsifiers which makes it the perfect skincare product for even those of you with sensitive skin. The Obagi Daily Hydro-Drops™ contain Hibiscus Oil, Abyssinian Oil and Meadowfoam, and when combined they function to hydrate the skin without blocking pores, boost skin cell turnover and protect the skin from free radicals, UV damage and other environmental factors.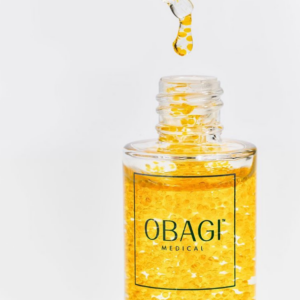 2. OBAGI-C® FX CLARIFYING SERUM
Next in line is the Obagi-C® Fx Clarifying Serum, which is a luxury skincare product that is designed to lighten and brighten skin. This facial serum is particularly rich in Vitamin C and Arbutin, which are key ingredients in anti-ageing and skin-brightening. Vitamin C, also known as L-ascorbic Acid, helps to boost collagen products which will minimise fine lines, wrinkles and other signs of skin-ageing. The Obagi-C® Fx Clarifying Serum also contains 7% Arbutin, which works by improving the appearance of hyperpigmentation and creates a more even complexion. Using the brightening serum on a regular, preferably daily, basis will create a healthy, more radiant glow on your skin.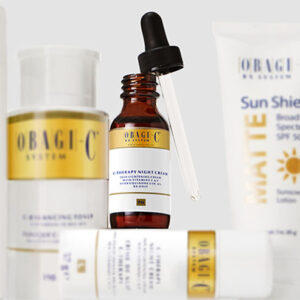 3. OBAGI PROFESSIONAL-C™ SERUM
Our best-seller, using L-ascorbic Acid is the Obagi Professional-C™ Serum. The entire Obagi Professional-C™ Portfolio consists of highly effective skincare products that contain Vitamin C to diminish signs of ageing on the skin. This Vitamin C serum is available in three different strengths: 10%, 15% and 20%. Your preferred strength of Vitamin C will differ depending on your skin type and whether your skin is used to this type of product. If you have sensitive skin, we highly recommend using the 10% as it is more gentle on the skin. Where those with oily skin will benefit from using 20%.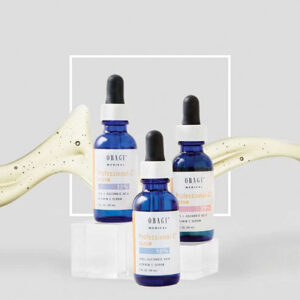 4. OBAGI ELASTIDERM® EYE COMPLETE COMPLEX SERUM
A luxury serum that specifically targets the under-eye area is the Obagi ELASTIderm® Eye Complete Complex Serum. This serum has been formulated by our skincare experts to reduce the appearance of fine lines and wrinkles under the eyes. Obagi's Eye Serum uses a rollerball technique and caffeine to restore ageing eyes, minimise puffiness and soothe the skin underneath the eyes. As the skin under your eyes is extremely delicate and vulnerable, this will likely be the first place that skin-ageing is showing. By using an anti-ageing eye serum in your twenties and thirties, you have the possibility to reduce crow's feet and fine lines that begin to form near your eyes.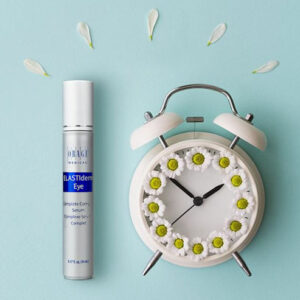 5. OBAGI ELASTIDERM® FACIAL SERUM
Last but definitely not least is the Obagi ELASTIderm® Facial Serum, which has clinically proven to deliver firmer-looking skin. The facial serum is great in combination with the Obagi ELASTIderm® Eye Complete Complex Serum to achieve maximum results. In only 24 hours time, the facial serum transforms your skin by using the patented Bi-Mineral Contour Complex™ technology. Obagi ELASTIderm® Facial Serum formula is specifically designed with key ingredients, such as Copper, Zinc and Malonate, to support all three stages of healthy elastin production, the protein responsible for youthful, healthy-looking skin.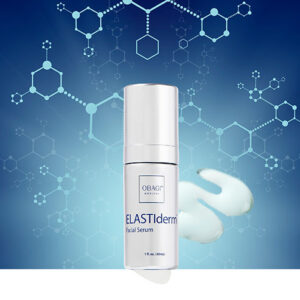 With Mother's Day only being a couple of weeks away, these luxury serums are absolute winners to gift to your loved one. We assure you that gifting your mum, wife, mother of your children or whoever you'd like to surprise, one of these wonderful serums will definitely bring a smile onto their faces.