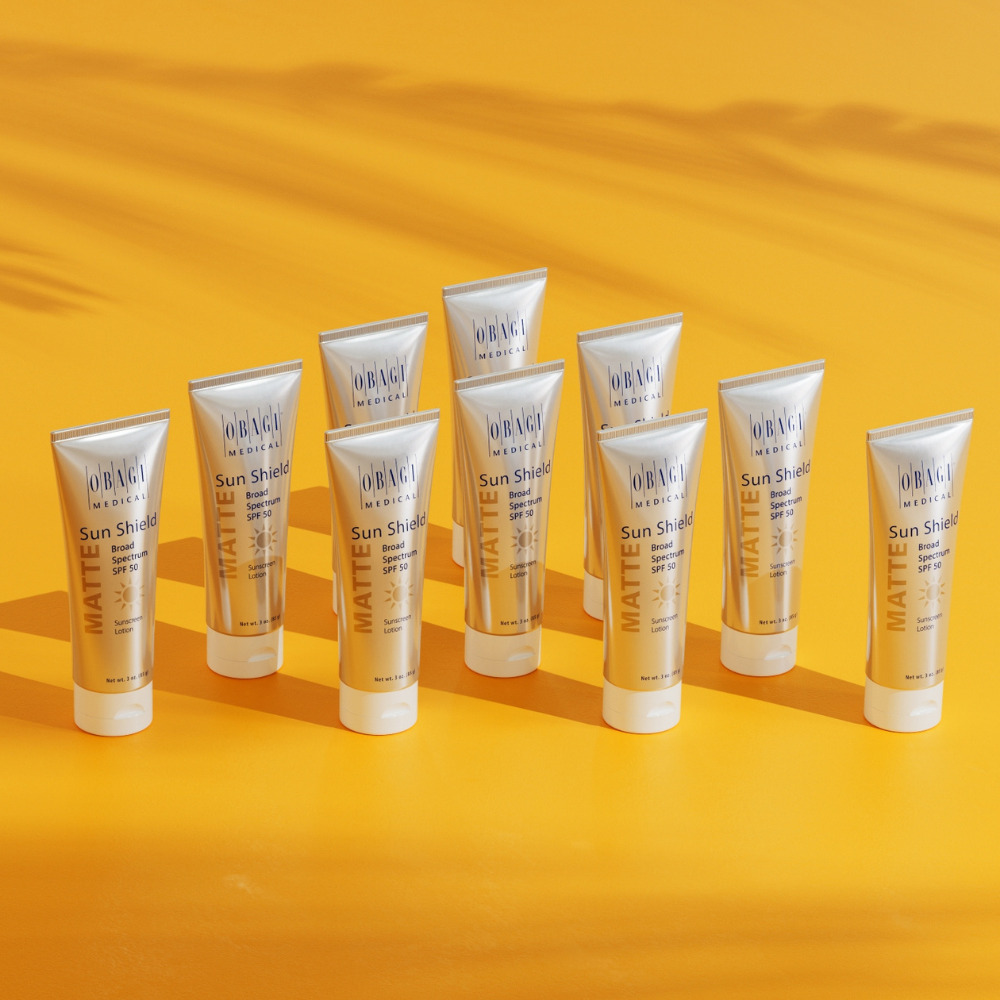 As soon as the sun comes out after the colder months, your first thought might be to go to the shop, grab some food for a barbeque and sit outside basking in the brilliant sun. As the summer starts to roll around, you want to spend as much time outdoors as you possibly can, regardless of your age. Even if you are under a parasol, just being outside and breathing in the fresh air can feel rejuvenating and relaxing. But be wary, because it's not all roses and moonshine – or should we say… sunshine.
Enjoying the sun and looking after your skin, is made easy with our broad spectrum SPF that will protect your skin from the sun's UVA ageing rays and still allow your skin to get a lovely colour.
However, as you age and enjoy the sun, do you need SPF in your 50s?
In this article, we will discuss how you should use sunscreen as you age, and the benefits and risks of the sun's UV rays.
Is Your Only Concern About Ageing?
When it comes to the warmer weather, you have to be careful. The sun can be extremely damaging to your skin and your health if you are not careful. Exposure to the sun's UVA and UVB rays without a good sunscreen to protect your skincan on the surface level lead to premature ageing, fine lines, and wrinkles as well as hyperpigmentation and dark spots. Of course, this is something we'll gladly avoid from happening but what is even worse is the underlying consequences UV rays can have…
Overexposure to UV rays without protection, can have disastrous effects on your health. Unprotected exposure to the sun in the long term can lead to melanoma, which is skin cancer. Without the correct protection, the sun's rays can penetrate through your skin's surface levels, and this is where the sun can start to change your skin and the development of cancer can begin. And that is definitely not worth getting a good tan for two weeks, so it's time to start bathing in sunscreen!
What Are The Benefits Of The Sun?
Don't let the downsides of being in the sun scare you too much, as the sun is a wonderful thing that can have a positive effect on our health too. It gets you out of the house and enjoying nature. Everything is so much brighter and lighter when the weather is better.
As much as the sun has its risk, if you are protected then it comes with a whole host of amazing benefits.
Uplifts Your Mood
Getting outside and soaking in the sun's rays has been proven to have a positive impact on your mood. If you are feeling low, it feels great to be outside in nature and feel the warmth on your skin.
Vitamin D
The sun is a great source of vitamin D, which helps to nourish and strengthen your bones and your body. It is hard to get a good, healthy dose from food alone so getting outside is amazing for your wellbeing. Have you ever noticed that everybody's mood seems to be a lot better during the summer? This is probably because you're lacking Vitamin D during the colder winter months – which is why it's important to get supplements with enough vitamins!
Should You Always Use SPF?
Ultimately the answer is always going to be a resounding yes when it comes to, 'do you need SPF with mature skin?'. Using SPF on mature skin is not just essential but vital. The sun can do a lot more damage than just cause wrinkles.
Being outside and exposed to the sun's UVA and UVB without any protection will damage your skin and can cause short-term issues such as burning your skin. Also, the long-term effects are ageing, with fine lines, wrinkles, and dark spots. The main concern is that exposure to these UV rays is a contributing factor to the development of skin cancer.
The Obagi Sun Shield Matte™ Broad Spectrum SPF 50 is a great sunscreen for all skin types that offers broad-spectrum protection from the sun's UVA and UVB rays. As it is in a sheer, matte formula that helps to reduce shine, it's great for people with oily skin. As well as being non-comedogenic, so it won't block your pores and is suitable for all skin types with sun protection factor 50. Don't forget to reapply the sunscreen every two hours while being in the sun, and reapply instantly after going for a refreshing dip in the sea.