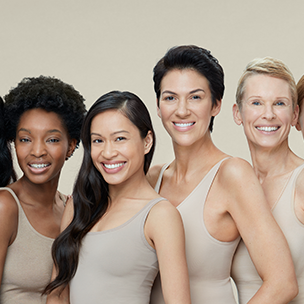 Clear skin is something to which we all aspire. Whilst a rare few of us are fortunate enough to be naturally blessed with it, most of us have to work a little harder. But the good news is that clear skin is achievable. Being diligent with a regular skincare routine that uses products formulated for your skin type will most definitely result in an improvement. So where do you start?
 Pure Obagi Skin Test
Before you hit the purchase button, it's vital to know your skin type. Otherwise, you face the prospect of simply throwing money down the drain with ineffectual products.
We always recommend that you take our free skin test to receive personalised skincare tips. Taking the Pure Obagi skin test will also help to identify your Fitzpatrick skin type and prioritise your skincare concerns.
As you go through our test, it will begin by offering advice on how to limit sun damage, depending on where your skin falls on the Fitzpatrick skin spectrum and whether you have normal, oily, dry, combination, sensitive or dehydrated skin. With this information to hand, you can then go on to create an effective daily skincare routine.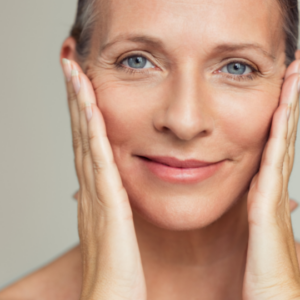 Obagi® Skincare Systems
A skincare system is a set of products that have been designed to work synergistically and complement one another. It enables you to achieve optimal results from your skincare products in surprisingly quick time.
So if you're on the look-out for clear, radiant skin, use a system that will attend to spots and blemishes, balance skin and slough away dead cells and detritus that cause a dull complexion.
Obagi® has created a number of highly effective skincare systems formulated for different skin types and skincare concerns. Best Selling Obagi Nu-Derm Fx® System is an innovative, clinically proven skincare system. Its products are truly transformative, meaning that they actively change cells from within, which is why there's such a significant improvement in the appearance of skin. Available in normal-dry and normal-oily, this all-round comprehensive skincare line addresses all of the common skincare concerns including:
· Spots and blemishes
· Signs of ageing
· Hyperpigmentation and discolouration
· Dullness
· Dehydration
· Erythema (redness)
· Rough Skin
Dermatologically tested on the Fitzpatrick spectrum, these products are suitable for all skin types and age-groups. Clinical tests demonstrated that users saw a significant improvement to their complexion over the course of 12-24 weeks and that 96% of patients were satisfied or very satisfied with the overall effectiveness of their treatment.
Choose Pure Obagi Exfoliating Kit Normal to Dry or Pure Obagi Exfoliating Kit Normal to Oily to get your mission to clearer skin kick-started. Containing a cleanser, toner, exfoliator and SPF, these kits work to smooth and brighten the complexion, leaving skin noticeably clearer and more radiant. Additionally, potent ingredients protect against future damage and tackle the visible signs of ageing. It's a win-win!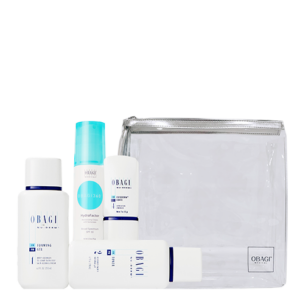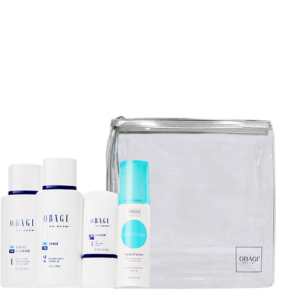 The OBAGI360® system has been specifically formulated with the 20-30 age-group in mind, the aim being to preserve youthful looking skin. Enlarged pores, acne and blemishes might be a concern if you're in this age-group. Sounds familiar? Then OBAGI360® Retinol 0.5 is a must-have product because it increases cell turnover, keeping pores clear and diminishing acne. Add this onto your daily skincare routine by applying one pump to the entire face each evening. With regular use, skin looks purified, clearer, and healthier.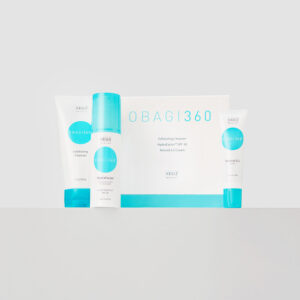 Once you've established a regular skincare system, you can add in follow-on products to begin addressing more of your concerns. For example, Obagi ELASTIderm® harnesses a patented Bi-Mineral Contour Complex™ to visibly reduce fine lines and wrinkles around the face, eyes, neck, and décolletage. So, if signs of ageing are really niggling at you, this remarkable range is an absolute must. Regular use of its facial serum and eye products ensures firmer, resilient, and more youthful looking skin.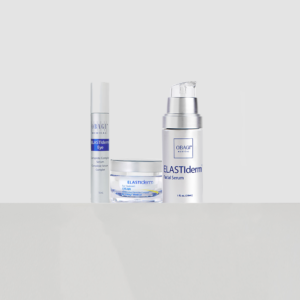 Another skincare system Obagi Professional-C® utilises one of skincare's most popular ingredients, Vitamin C in its purest form, L-ascorbic Acid. It's not hard to understand this vitamin's iconic status when you hear about the multitude of benefits it offers.
This powerful antioxidant takes on a defensive role, protecting against cell damage and premature ageing caused by free radicals and environmental stressors. On the flipside, Vitamin C also promotes collagen production, essential for supple, elastic skin and diminishing fine lines and wrinkles. Not to mention the fact that Vitamin C boosts the effects of SPF and is infamous for its incredible skin-brightening properties, leaving behind a bright, radiant complexion.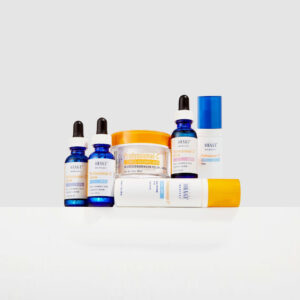 Choose the Obagi® skincare system that's right for you and reap the benefits of clearer, brighter, healthier, and of course, the holy-grail of all skincare, younger-looking skin within a matter of weeks.