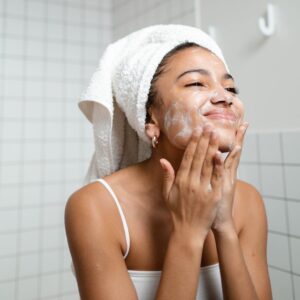 As much as we hate to admit it, summer seems to have come to an end and that means we'll have to slowly prepare ourselves for autumn. Even though in some countries summer is still in full swing, we are fully aware that this will likely change over the next few weeks. The days will get shorter, the temperatures will drop and unfortunately, we'll have to prepare for a lot more rain. With the seasons changing, we often find our skins to struggle a bit more than usual. It takes some time for your skin to get used to the drop in temperature and it might cause your skin to start breaking out more or get more dry and flaky. Whatever your skin type is, this is how you transition your skincare routine from summer to autumn 2021.
Why do you need to switch up your skincare routine every season?
You might be wondering why it's necessary to switch up your skincare routine now that autumn is incoming. Perhaps you're one of the lucky ones whose skin stays perfectly clear, hydrated and bright the entire year around. We're envious. But if that doesn't sound like you, then there's nothing to worry about, as most people struggle with changes in their skin. Whether it's due to hormonal changes, seasonal changes or simply bad habits, it's time to assemble skincare products that work for you. Every skin is unique, which means a unique skincare routine is required for everybody. Before we get started, it's important to know what skin type you have. After all, you cannot expect a product that is specifically designed for dry skin to work well on your oily skin. And the other way around. If you're in doubt about your skin type, you can take our skin test that will list your skincare needs based on five simple questions.
What skincare products are best to use in autumn?
When you think about summer skincare, chances are high that you immediately think of Vitamin C and SPF. These are two essentials that cannot be missing from one's summer skincare routine. But what about autumn? What products does your skin need when moving into autumn? If you have normal to dry skin, you will most likely start to notice your skin starting to get more dry and maybe even flaky during the colder months. For this reason, it's important to incorporate a nourishing, deeply hydrating moisturiser into your skincare routine. Obagi Hydrate® is suitable for all skin types and might be the perfect autumn skincare product. The moisturiser provides all-day hydration, without making the skin look too glowy or oily. As Obagi Hydrate® doesn't block pores, it's also suitable for those with oily skin.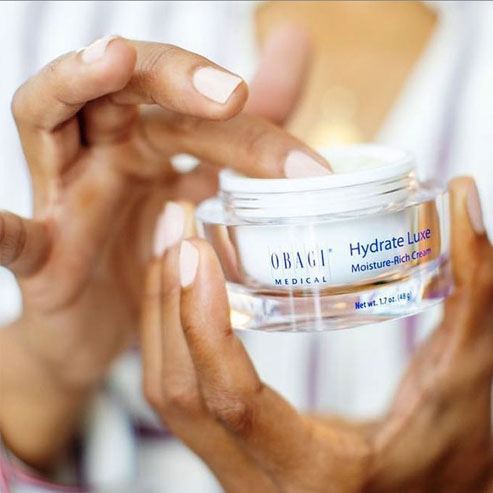 Now that summer is over, we're missing the glowy look we got from the sunshine. If your skin appears more dull in autumn, we recommend using skin brightening products, such as Obagi Nu-Derm® Blend Fx or Obagi-C® Fx C-Clarifying Serum.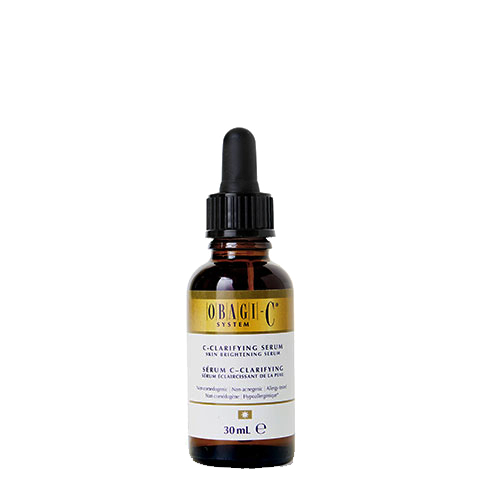 Should you be wearing SPF in autumn?
Now that summer is over, it's time to store your SPF until summer 2022 begins. Right? Absolutely not! Contrary to what a lot of people think, SPF should actually be applied all year round. Yes, that's right, even on the rainiest autumn days or coldest winter days. The reason for this is that UV rays are always present, whether you can physically see the sun or not. Don't forget that the sun is always there, and it will find its way through the clouds to damage your skin. Use Obagi sun protection to protect your skin from any sun damage, helping it to keep it young and healthy. It will only take a little bit of yourself and we are sure your future self will love you for it!