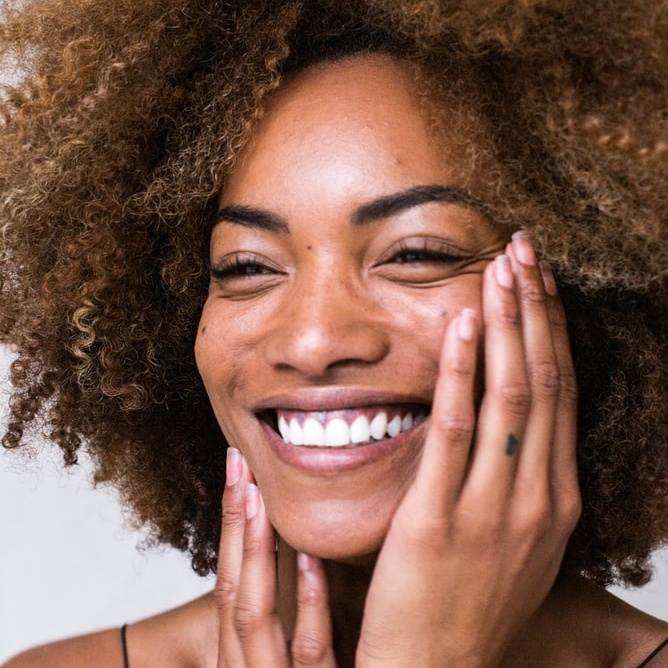 Is Obagi Really Powerful?
You might have heard that Obagi is a strong, medical-only-grade range of skin care products. It is true that Obagi does have some very powerful and effective ingredients, including potent forms of Vitamin A, amongst others. The range has been designed by medical and scientific experts to offer dermatologists effective treatment options for consultations with patients and Obagi is often THE go-to product for healthcare professionals.
Obagi Products Work, Here is Why
With over 30 years of scientific expertise and clinically proven results, Obagi leads the way with its clinical strength skincare products. These products have been specially formulated to transform skin from within, leaving skin visibly healthier and younger looking. They've also been designed to accommodate the entire Fitzpatrick skin spectrum. Key ingredients like Vitamin C, Retinol and Arbutin target common skincare concerns including hyperpigmentation, fine lines, wrinkles and acne prone skin. Obagi also takes skin irritation and skin sensitivity very seriously and the range has been dermatologist approved, with a number of products suitable for sensitive skin types.
Which Obagi Products Can I Buy Online Without A Dermatologist?
We've selected some of our bestsellers below. For more information on our full range of products, head to our Shop Obagi page.
Products within a skincare system have been created to work synergistically and complement one another. Obagi have created a number of skincare systems formulated for different skin types. Take our Skin Quiz to find which system will work best for you.
One of our bestsellers is the Obagi Nu-Derm Fx System. Available in Normal-Dry and Normal-Oily, Obagi Nu-Derm® Fx System has been formulated to dramatically improve the appearance of hyperpigmentation, whilst balancing and brightening skin tone at the same time. Key ingredient, 7% Arbutin, is a natural and effective skin-brightening agent included in both Obagi Nu-Derm® Fx Systems. Packed with antioxidants and exfoliants, these will help enhance and even the appearance of skin tone for healthier, radiant skin. This comprehensive skin system has everything you need to unleash your skin's potential. From cleansing, toning and exfoliating to targeted treatments that brighten and clarify skin or minimise signs of ageing, completed by our intensive hydrators and sun protection.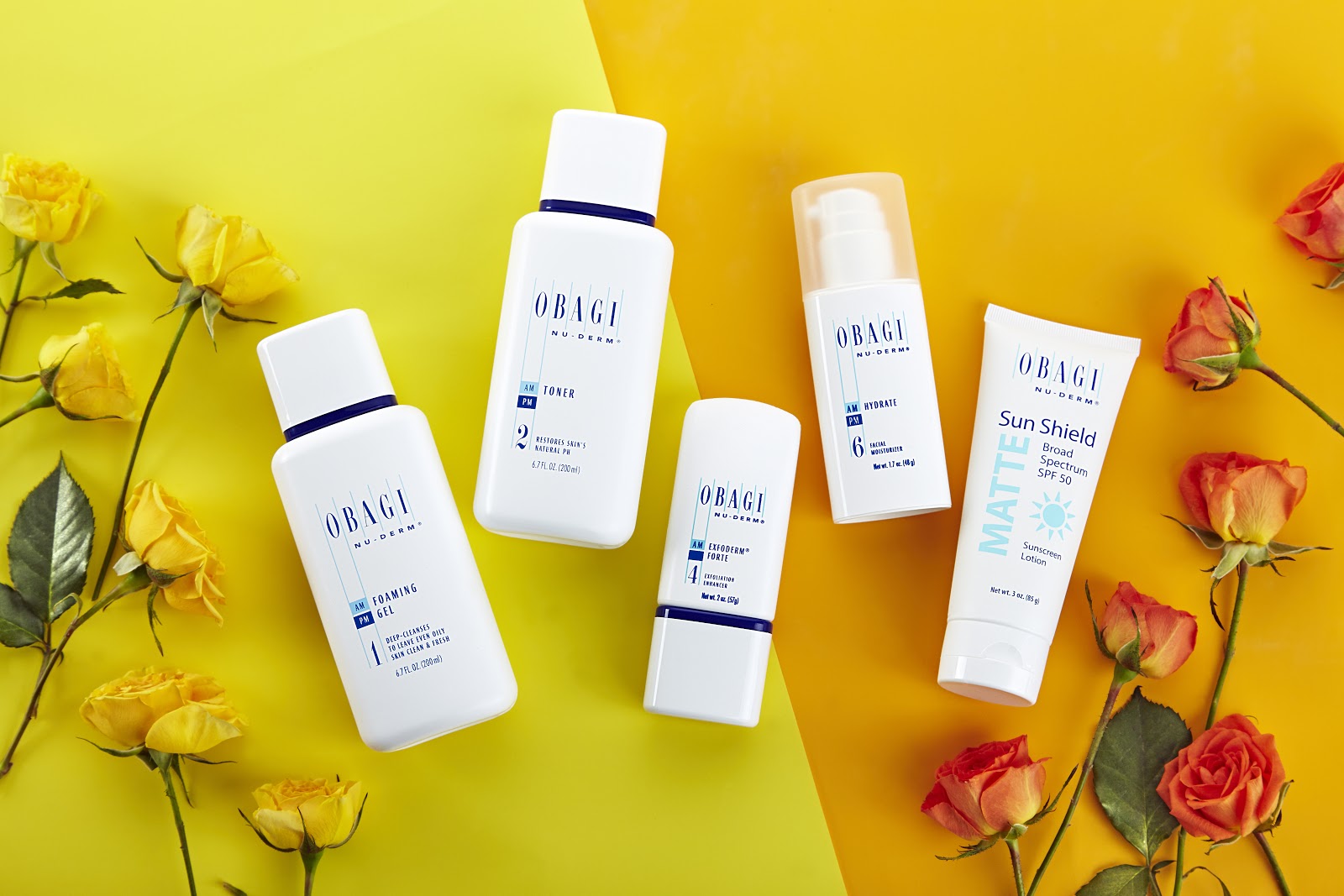 OBAGI RETINOL
Another hero product, Retinol boosts skin cell turnover, minimising the appearance of uneven skin texture, dark spots or hyperpigmentation, and fine lines and wrinkles for clearer, healthy-looking skin. Our advice is always to begin with a low strength Retinol and gradually build up, allowing your skin time to get used to this product.
It's never too early to begin using Retinol to prevent the signs of ageing. Aimed at those in their 20s and 30s, Obagi360® Retinol 0.5 is a low-level retinol cream to help improve complexion and smooth uneven texture. Signs of ageing are minimised, and it prevents future skin damage. It works optimally alongside the other products from the Obagi360® Range.
For something a little stronger, Obagi Retinol 1.0 is minimally irritating but formulated with a higher concentration. It also contains wonderfully enriching shea butter, jojoba oil and calming chamomile. This is the perfect product for someone wishing to target fine lines, wrinkles, and prevent future skin damage or for those that wish to have a smoother, brighter complexion.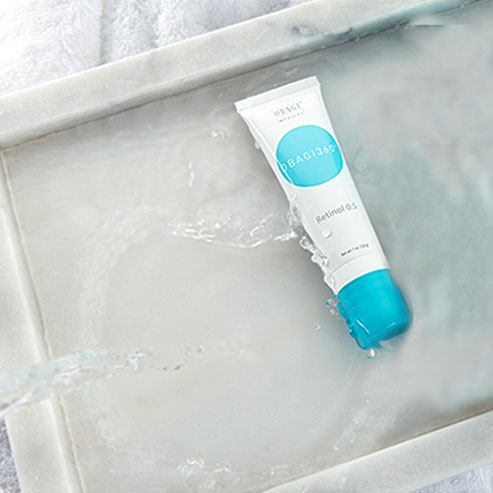 OBAGI HYDRATORS
Obagi Hydrate® contains advanced Hydromanil™ technology. These molecules form a matrix on the skin's surface, creating a barrier and enabling them to remain on the cells for longer. Skin is left nourished, whilst further water loss is prevented. Water is held in the layers of the skin, gradually delivering nourishment from active compounds for up to 8 hours.
Obagi Hydrate Luxe® provides ultra-rich, overnight moisturisation in a luxurious balm-like texture. Biomimetic peptides boost skin barrier function and Hydromanil™ technology provides instant and continuous hydration. Don't just take our word for it. It's also been clinically proven to provide hydration for up to 8 hours.
Obagi Daily Hydro Drops™ Facial Serum contains key Ingredients Niacinamide (Vitamin B3) and rich natural antioxidants, Abyssinian Oil and Hibiscus Oil. The cutting-edge microfluidic Isoplentix™ technology ensures that each droplet is made individually and suspended to preserve their purest forms until the time of application. Omega-9 and Omega-6 Fatty Acids support and maintain the skin's natural barrier. Phytosterols shield skin from sun damage. Results are long-lasting with skin looking and feeling more youthful and radiant.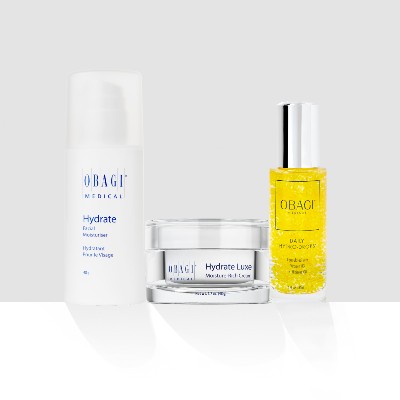 OBAGI VITAMIN C
Obagi Professional-CTM Serum has been formulated with L-ascorbic Acid. Clinical studies have demonstrated that Obagi Professional-C Serum penetrates the epidermis and dermis significantly better than most Vitamin C serums. Expect glowing, smoother, more hydrated skin with reduced skin inflammation, irregular pigmentation and minimised signs of ageing.
Obagi Professional-CTM Serum should be used alongside our Nu-Derm® Fx products for optimal results. For dry, sensitive skin, we'd recommend starting with the 10% formulation. Our 15% formulation is perfect for most skin types or if you have normal-oily skin, opt for the 20% formulation.