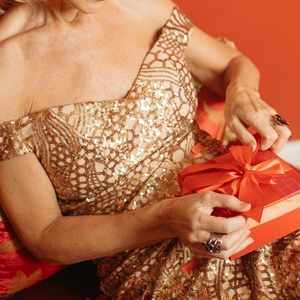 Gift giving might be one of the hardest things to do. Perhaps you're an expert at finding the perfect gift for your loved ones, but for many people this is something we procrastinate doing. If you have found your way to this blog post, the chances are high that you are one of those people who struggle with gift giving. With the holiday season approaching quickly, we have composed a gift guide for those who are starting to show signs of ageing such as fine lines and wrinkles. Whether it's your mother, father or maybe even sister you're buying a gift for, this Obagi anti-ageing gift guide will help you to find the perfect gift for all.
Gifts for those with ageing skin
An anti-ageing skincare product is probably not the first thing you think about when planning your gifts for this holiday season. And it might even feel strange to gift someone an anti-ageing product, like you're telling them it's needed. To ease your mind, it's good to know that it's actually advised to start using anti-ageing skincare products from your late twenties or early thirties. Yes, that early! From our late twenties, the collagen production in our skin starts to slow down, which causes our skin to become more saggy and show fine lines and wrinkles over time. The sooner you target ageing skin, the better!
What anti-ageing skincare products are great to gift?
The products in our Obagi ELASTIderm® Collection are specifically formulated to target ageing skin which is why they contain the patented Bi-Mineral Contour Complex™. These products help to bounce your skin back from the signs of ageing or prevent your skin from ageing. The ELASTIderm® Collection consists of three products: Obagi ELASTIderm® Facial Serum, which targets the entire face, Obagi ELASTIderm® Eye Cream which specifically targets the skin under the eye and the Obagi ELASTIderm® Eye Complete Complex Serum which contains Caffeine to also target under-eye puffiness as well as diminishing the appearance of fine lines and wrinkles.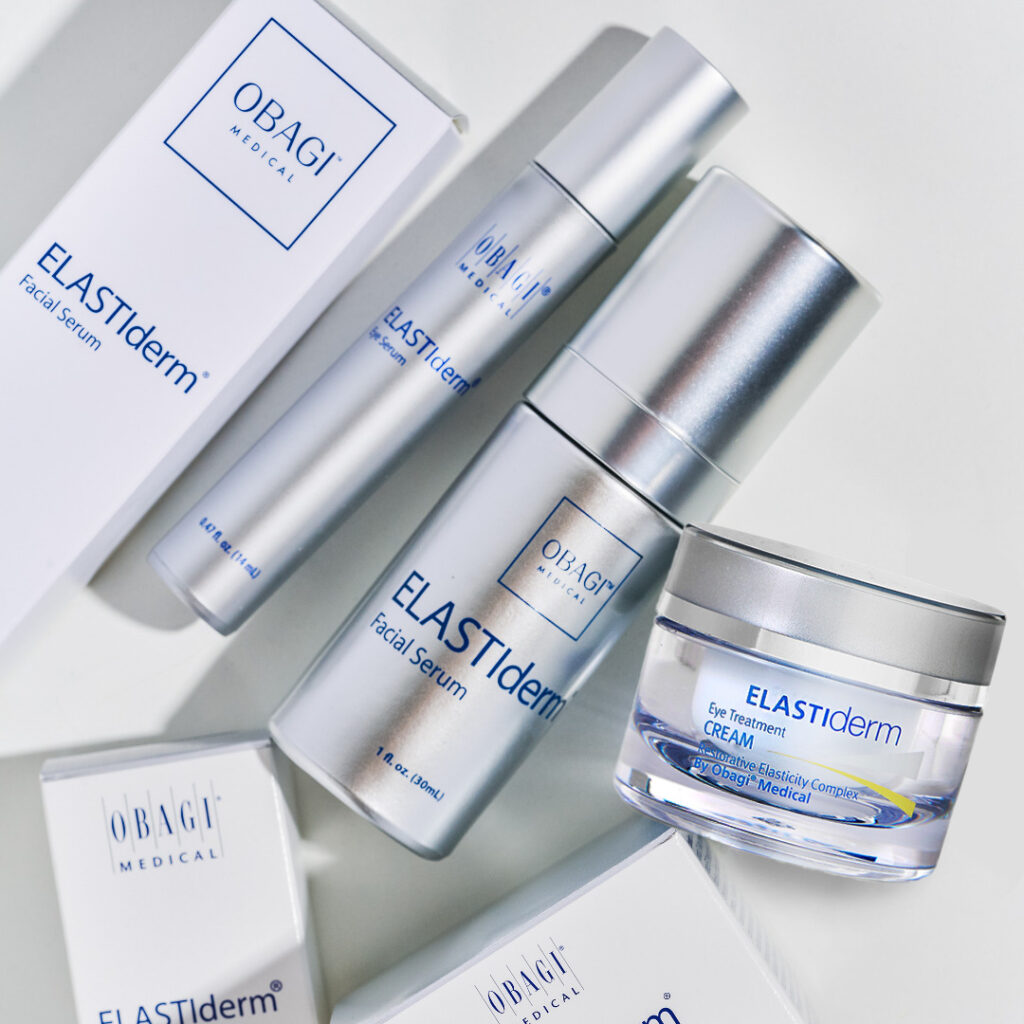 All of the products in the ELASTIderm® range make for a great gift as they are all luxury skincare products that effectively target ageing skin. In clinical trials, 100% of the participants reported that their skin looked firmer after using products from the ELASTIderm® collection. We would say that is a pretty decent success rate, are we right?
Anti-ageing skincare gift set
If your budget is a bit higher and you prefer buying a gift set instead of a single product, then the Pure Obagi Antioxidant Kit is made for you. This luxurious skincare kit contains six products that collaboratively work to improve your skin from within. As the gift set is rich in Vitamin C, it helps to diminish the appearance of fine lines and wrinkles. The best thing about the Pure Obagi Antioxidant Kit is that it can be used as a full skincare routine on a daily basis. The Obagi-C® C-Cleansing Gel can be used to cleanse the skin by removing any leftover makeup or built-up dirt. Next in line is the Obagi-C® Balancing Toner which preps your skin for applying the next products in your skincare routine. You can then use the Obagi Professional-C® 15% Serum on a daily basis to promote collagen production, which helps to diminish signs of ageing. Moisturise the skin with the Obagi Hydrate®, which uses Mango and Shea Butter as its key ingredients. To give your skin an extra boost, you can use the Obagi Professional-C® Microdermabrasion Polish + Mask, which contains 30% L-ascorbic Acid, on a weekly basis to leave you with smooth and radiant skin. As you're using Vitamin C throughout your skincare routine, it's important to protect your skin from sun damage with the Obagi Sun Shield Matte™ Broad Spectrum SPF 50. Your loved one will be all ready to conquer the day with this wonderfully selected skincare gift set.