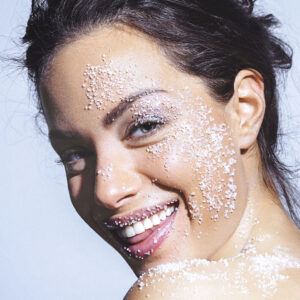 Have you noticed that your skin seems to be drinking up moisturiser like there's no tomorrow? You have! Well, rest assured you're not alone. Thirsty skin is a sure sign of the weather turning colder. And as the trees drop their leaves, the temperature dips and the days get shorter, it sends a very clear signal that winter is not so far away.
The emergence of the coldest season might be gradual, but its effects can already be felt. Not to mention, a multitude of winter skin issues like dry skin, a dull complexion, and chapped lips.
Thank goodness that Obagi® are on hand to help with products that suit your seasonal needs. With a thirty-year legacy, producing scientifically led, clinically proven skin care products, you can rest assured that skin radiance will soon be restored, and everything will, once again, be grand.
Winter Skincare
When it gets colder, the skin on our face and body often becomes drier. The reason is that cold air doesn't retain moisture as well as warm air. Couple that with central heating, another moisture stripper, churning out heat on full-belt, and our poor skin doesn't stand much of a chance.
That said, you don't need to panic and change your whole skincare routine. After all, your skin type is still the same, but it's a good idea to add in extra hydration and a boost of nourishing ingredients.
Obagi Winter Products
Obagi Daily Hydro-Drops™
Obagi Daily Hydro-Drops™ is an innovative facial serum with a wonderfully light, silky texture that hydrates, prevents water loss and floods skin with a multitude of nourishing ingredients. It's packed full of active components including Niacinamide (Vitamin B3) and rich natural antioxidants, Abyssinian Oil and Hibiscus Oil, that are suspended using patented microfluidic Isoplentix™ technology.
This means that each droplet is made individually and suspended to preserve its purest form until the time of application. An unbelievably hydrating serum, this is perfect for dry and sensitive skin because Isoplentix™ technology removes the need for unnecessary emulsifiers that can irritate sensitive skin.
With additional Omega-9 and Omega-6 Fatty Acids to support the skin's natural barrier and phytosterols to protect skin from sun damage, this is a daily hydrator that works deeply. Skin remains optimally moist throughout the day, free-from damage caused by harmful free radicals, beautifully radiant and with continued use, looks more youthful too.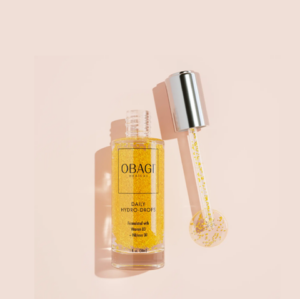 Obagi Hydrate® Luxe
For extra-strength replenishment, opt for the gloriously rich Obagi Hydrate® Luxe. A cutting-edge night-time hydrator, this supreme moistening cream cleverly works in synchronicity with the nightly skin functions to repair and renew the complexion. This bedtime moisturiser also naturally exfoliates without loss of hydration, working wonders for skin radiance.
Brimming with hero ingredients, you can rely on Shea Butter, Mango Butter and Avocado Oil to intensely nourish your complexion whilst key biomimetic peptides have a powerful anti-ageing action. Hydromanil™ prevents water loss by creating a seal to hold water in the layers of the skin, gradually delivering nourishment from active compounds to guarantee longer-lasting hydration.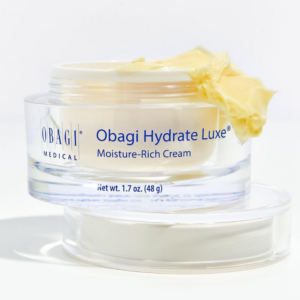 SPF in Winter
It might not have occurred to you to use an SPF during the coldest season, but UV rays are harmful all year around, so it's still essential to complete your winter skincare routine with a facial sunscreen.
Even more so if there's snow about, because the sun's rays are especially damaging when reflected off the white powder. That's why skiers wear goggles to avoid overexposure and the detrimental effects it has on eye health. So, in the same way, you need that extra level of protection for skin. To cover all SPF eventualities, we strongly recommend that you apply Obagi Sun Shield Matte™ SPF50, a sheer, matte, extremely high UV protector, suitable for all seasons.
The remarkable efficacy of this product can be attributed to a superhero trio of ingredients. Zinc Oxide is the deflector of UV rays, while Homosalate and Octisalate, the absorbers which release harmful radiation. Perfect for all types of skin, including oily skin, this next-level formulation offers broad spectrum protection from both UVA and UVB rays and it won't block pores either.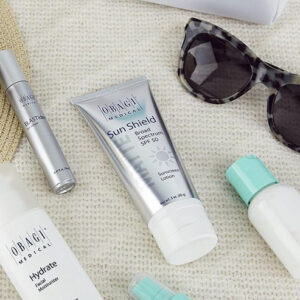 Vitamin C for Winter Skin Radiance
Lastly, but absolutely, not least, we all need a bit of Vitamin C in winter. If you want the best, choose an Obagi Professional-C® Serum. These powerful vitamin boosters from the Professional-C® portfolio have been formulated with L-ascorbic Acid, the purest form of Vitamin C. Clinically tested with proven results, these serums penetrate the epidermis and dermis significantly better than most Vitamin C serums.
Available in varying strengths, 10%, 15% and 20%, Professional-C® Serums leave skin noticeably more radiant, provide impressive antioxidant protection against nasty wintry external aggressors like wind, snow and the cold and can be used to target fine lines and wrinkles. Add this to your daily routine now to ensure you maintain luminous skin during the bleakest time of year.