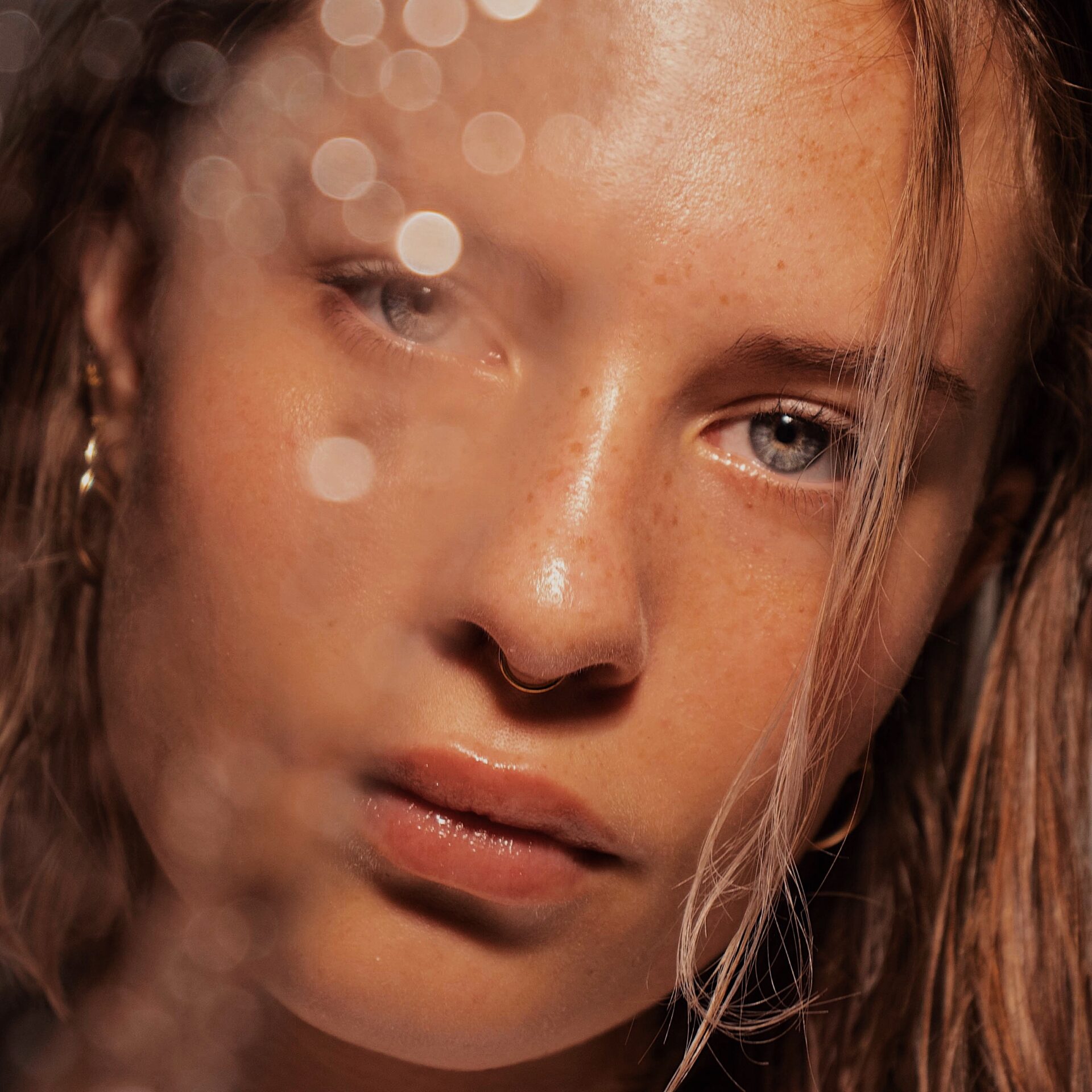 As 2021 finally comes to an end, we're already looking forward to what the big skincare trends will be next year. And with so much uncertainty around, it's nice to talk about something positive that can visibly make a difference to our appearance.
Trend 1: Male Skincare is on the rise
Lockdown most probably contributed to the ongoing rise in male skincare. With everyone at home, it became the norm to watch celebrities, male or female, via their social media channels conducting every intimate detail of their life including their daily skincare routine. Male skinfluencers capitalised on this fact and with a plethora of male-oriented products appearing onto the market, it's no wonder that they were soon a big phenomenon. It wasn't only the crazy TikTok dances that we were all interested in, after all. With nothing else to do, many of us were also shopping as a form of entertainment.
But do men need to buy separate skincare products? Well, it's certainly true that the texture of men's skin is different. It's thicker, tougher, and oilier. That's why many brands have formulated specific products for men. Obagi®, who have been market leaders in scientifically backed, clinically proven products have adopted a different approach. Their products are formulated based on skin type (normal, oily, dry, combination, sensitive) and the Fitzpatrick skin type which looks at how much sun protection your skin has and how likely it is to get sun damaged. So, the great thing is that your gender doesn't matter, there will be Obagi® products that suit the needs of your skin.
We especially love the Pure Obagi Fierce Men's Kit for normal-oily skin which contains four hero products to cleanse, glow, fight and protect your skin. Star ingredient, Vitamin C features in Obagi-C® C-Cleansing Gel and Professional-C® Serum to brighten the complexion, minimise fine lines and wrinkles and protect against future damage. Bi-Mineral Contour Complex™, a ground-breaking ingredient that's contained within Obagi ELASTIderm® Eye Serum specifically targets and minimises fine lines and wrinkles around the eye area in as little as two weeks and Obagi Sun Shield Matte™ SPF50 protects the complexion from sun damage and helping to prevent skin cancer.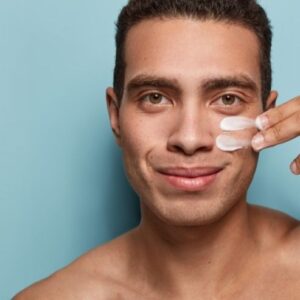 Trend 2: Sustainable Skincare
Cop 21 firmly cemented the need in everyone's minds that sustainability and planet friendly solutions must be the way forward for businesses. It's certainly a hot topic at Obagi®, a company who believes that by making changes to their business processes, they can reduce their impact on the environment. It's a noble mission but what exactly are they doing about it?
Well, for one thing, they're on a quest to make all packaging 100% recyclable. Up to the time of writing, they've converted all their plastic and glass bottles and bottle caps to ensure that they are recyclable and reusable. But the journey continues as they continuously make more changes over the coming years to get to that goal of 100%.At Pure Obagi® we are also extremely proud of the fact that all our delivery packaging is plastic-free, which has made a significant impact on reducing our carbon footprint. And of course, Obagi also uses natural, sustainable ingredients in their skincare. More on that in a moment.
Trend 3: Organic and Natural Plant-Based Ingredients
This year, skinimalism was a huge trend with clear skin being the centrepiece as skincare routines were stripped back. Today's consumer is demanding more from their skincare products too. They want to feel reassured that they're using organic, natural, and pure ingredients.
Thankfully, this isn't a problem for Obagi® because natural ingredients are at the core of the brand's highly effective skincare products. Potent active ingredients penetrate skin cells at a much deeper level and transform the chemical structure of skin cells leading to a visible improvement and clinically proven results.
It's thanks to the Obagi® Research and Development team who continually research, locate, test, and evaluate skin-enhancing ingredients to find the most efficacious ones. You'll have heard of AHAs, natural acids found in food including lactic acid and glycolic acid, Aloe Vera, Avocado Oil, Mango Butter, Shea Butter, Arbutin, Hibiscus Oil and Vitamin C, A & E. Well, all of these take on the starring role in Obagi® products. One of our favourites is Obagi Nu-Derm® Fx Exfoderm Forte, a clinical-grade exfoliator that utilises Glycolic Acid, a water-soluble Alpha Hydroxy Acid (AHA) that's naturally found in sugar cane. It's a potent formulation aimed at those with normal to oily skin that gently exfoliates dull, dead skin cells to leave a radiant complexion. Not only that but it also increases skin cell turnover and boosts hydration levels, diminishing dark spots, sunspots, and other signs of ageing like fine lines and wrinkles.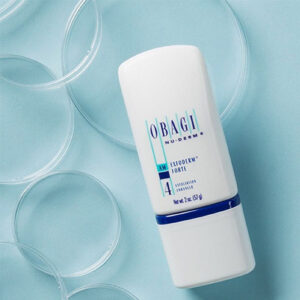 Another great example of an Obagi® product that harnesses the power of natural ingredients is the wonderfully hydrating, clinically proven Obagi Daily Hydro-Drops™ Facial Serum which leaves skin feeling amazingly smooth and refreshed. This active serum has a powerful combination of ingredients including the purest form of antioxidant Abyssinian and Hibiscus Oils and Omega – 9 and Omega – 6 fatty acids, which are supportive of the skin's natural barrier by retaining moisture, as well as protecting against free radicals and sun damage.