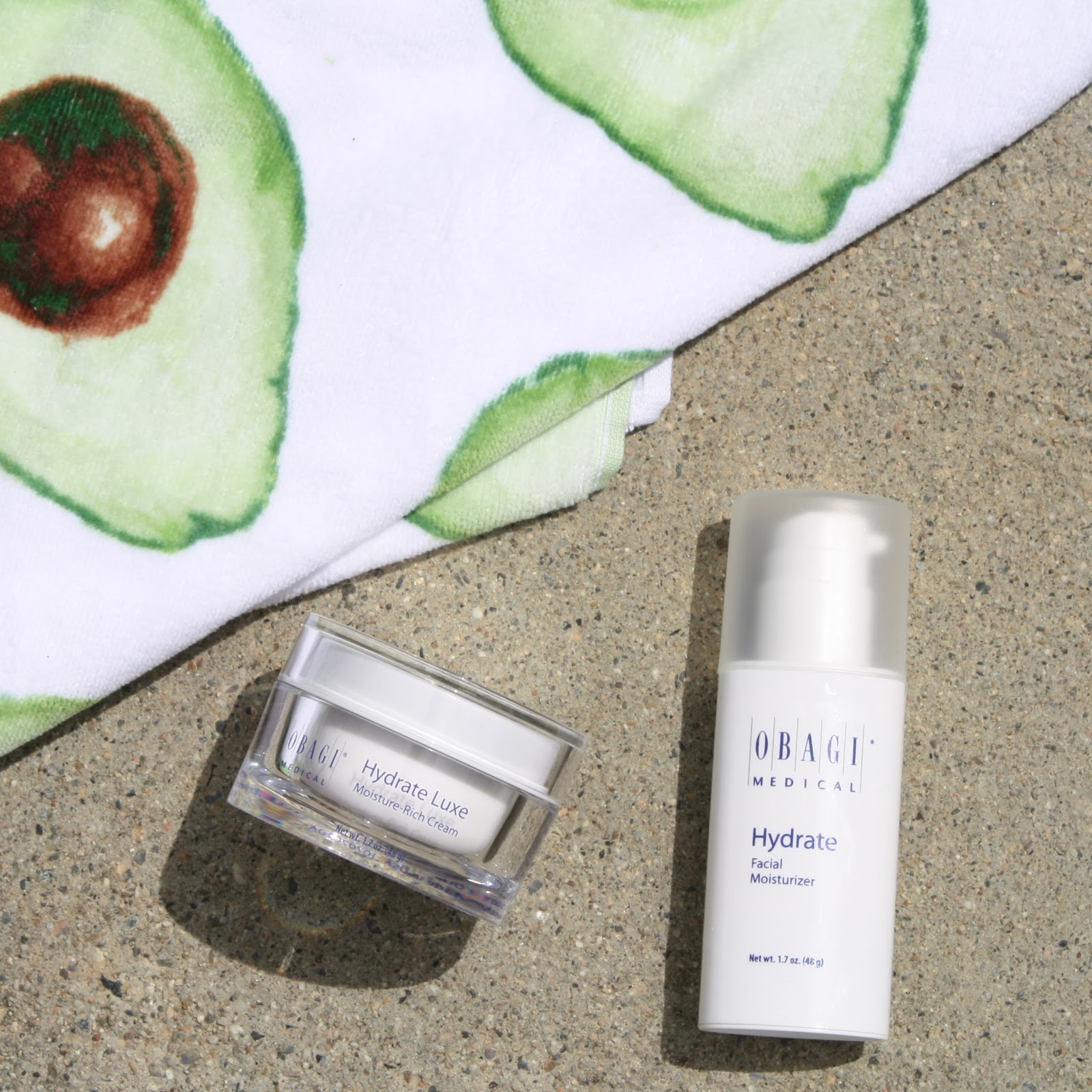 How To Use Obagi Hydrate® With Before & After Pictures
If there's one item you cannot scrap from your daily skincare routine, it has to be a moisturiser. The Obagi Hydrate® is a facial moisturiser and is an absolute must to use every single morning. By incorporating Obagi Hydrate® into your morning skincare routine, you will guarantee your skin to be hydrated all day long. The moisturiser helps to maintain soft and smooth skin and hydrates the skin for up to eight hours. In this blog, we will guide you through the working of Obagi Hydrate®, the moisturiser's benefits and the transformation of your skin when using it.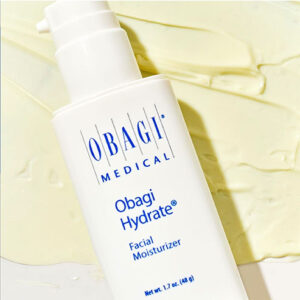 How does Obagi Hydrate® work?
The key working ingredient in Obagi Hydrate® is HydromanilTM, which is a natural compound that retains water. That is why HydromanilTM, which is derived from the Tara Seed, is used in moisturisers to thoroughly hydrate the skin for the entire day. The great thing about the moisturiser by Obagi is that it's suitable for all skin types, whether you have oily skin or dry skin. Obagi Hydrate® transforms skin cells from within, correcting damage to them to reveal healthier and younger-looking skin.
Obagi Hydrate® is dermatologically tested and is non-irritating, allergy tested and hypoallergenic, which makes it perfect for sensitive skin. Besides this, Obagi Hydrate® doesn't block pores but instead, it helps enhance skin smoothness.
How to use Obagi Hydrate®
One of the benefits of the Obagi Hydrate® is that the product is very easy to use. You can apply the moisturiser to thoroughly cleansed and toned skin. Use one or two pumps for the entire face every morning and if desired, every night as well. After applying Obagi Hydrate® onto the skin, you should follow up with SPF in your morning skincare routine. It's important to protect your skin from the sun at all times, to prevent premature ageing or other skincare concerns such as sunspots or hyperpigmentation.
Benefits of Obagi Hydrate®
There are many reasons why you should incorporate the Obagi Hydrate® to your daily skincare routine. Obagi Hydrate® has clinically proven to be effective to keep your skin hydrated throughout the day. The moisturiser has more benefits, including the following. Obagi Hydrate®:
Is fragrance-free
Is non-irritating and hypoallergenic
Is made with Avocado Oil and Glycerin for ultimate hydration
Includes anti-inflammatory ingredients, such as Shea Butter and Mango Butter
Has a 2-in-1 HydromanilTM Technology for proven all-day hydration, up to eight hours
Transformation of your skin when using Obagi Hydrate®
When you're looking for new skincare products, the foremost motivation to do this is likely to transform your skin. If you're struggling with extremely dry skin, you will want to add a hydrating product to your skincare routine, such as the Obagi Hydrate®. This will drastically enhance the hydration of your skin and will contribute to better-looking, healthier skin in general.
If you're looking for hydrating products in the Obagi skincare range, you will find that the Obagi Hydrate®, Obagi Hydrate Luxe® and Obagi Daily Hydro-DropsTM are your perfect solution. These products are clinically proven to deliver immediate results and improve skin moisture retention over 8 hours. Obagi Daily Hydro-DropsTM is also clinically proven for all-day (8 hours) hydration and can reduce the appearance of fine lines and wrinkles over time.
Even though the results of the Obagi Hydrate® can be visible immediately, the full effect of the product will be visible after using it for 12-24 weeks. When using Obagi Hydrate® on a regular basis, preferably daily, you will start to notice your skin transform more and more.